Federation calls for 12-month time limit on investigations
The Police Federation of England and Wales (PFEW) is calling for a 12-month time limit for investigations of complaints against police officers to reduce the "massive impact" delays can have on their mental health and wellbeing.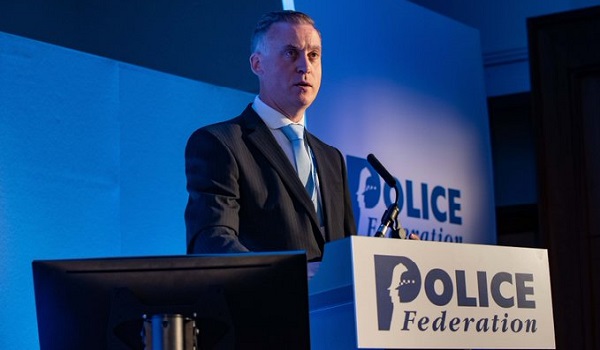 It also wants to see new powers introduced for police and crime commissioners (PCCs) to enable them to review or halt prosecutions.
Speaking at the PFEW's post incident procedures seminar in Warwick this week, conduct and performance lead Phill Matthews said: "There's absolutely no time limit on when a complaint can be made, or to say how long the appropriate authority can take to investigate."
He said investigating authorities such as the Independent Office for Police Conduct (IOPC) and the professional standards departments in forces "hold all the cards" and are reluctant to see those powers curbed.
However, the PFEW will be lobbying Parliament for a change in the law to apply a 12-month time limit for prosecutions into police officers, with appropriate safeguards.
Using the analogy of a police officer stopping a motorist for speeding, Mr Matthews said: "That officer has six months to prosecute – but if the motorist complained about the officer there's no limit to how long it can take for that complaint to work its way through the system and that's got to be wrong."
He added: "We are talking about things that can potentially lose officers their jobs – that's the top end but usually matters are less serious – and they take years and years to resolve."
Andy Birks, a former Metropolitan Police Service officer, told delegates how he was investigated for a decade and prevented from retiring, before being exonerated.
Freedom of information requests by the BBC found that the IOPC and some forces were taking more than a year to investigate officers. Two thirds of IOPC cases were never proven and the cost to the taxpayer for officer wages while suspended, was £13 million across 29 forces.
The seminar also heard from Nottinghamshire Police armed response vehicle officer Neil Copland, who gave a personal account of the impact of a two-year investigation into his conduct.
"We think a 12-month time limit on prosecutions is reasonable," said Mr Matthews, "and we want to get that into statute, and to back that up we want to give PCCs and even legally qualified chairs powers to demand progress or put a stop to prosecutions if they drag on longer than that.
"Part of that is to enable the speeding and simplification of the appeals process, which is often what causes some of the timeliness in a lot of these cases."