Fawcett Society calls upon police chiefs to record misogyny as a hate crime
An open letter from MPs, police and crime commissioners and campaigners has called for misogyny to be treated as a hate crime.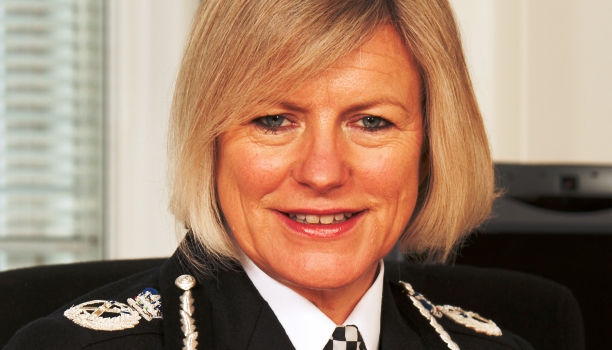 It follows new data, published by the gender equality and women's rights charity Fawcett Society, which shows that gender is the most common cause of hate crime for women.  
Of 67,000 incidents of hate crime based on gender last year, 57,000 were targeted at women.  
The letter, written to Metropolitan Police Service Commissioner Cressida Dick and National Police Chiefs' Council (NPCC) chair Sara Thornton, called for forces to follow the example of Nottinghamshire Police, which has introduced misogyny hate crime recording. A survey of Nottinghamshire residents found that 87 per cent supported the move. 
Avon and Somerset Constabulary, North Yorkshire Police and Northamptonshire Police have since followed suit.   
The letter noted Sara Thornton's speech at the NPCC conference last October, which said that police were too stretched to record misogyny as a criminal offence. 
"We appreciate your comments about classifying misogyny as a hate crime has been taken out of context in media reporting and that your key concerns focus on funding," said the letter.   
"Recording misogyny hate crime would not create a new criminal offence but it would foster an environment in which targeting women with abuse and hostility, because they are women, is unacceptable."   
A review by the Law Commission, announced by the Government last year, will look at making misogyny a hate crime.   
However, in response to the letter Ms Thornton said: "There are well reasoned arguments for recording misogyny as a hate incident, even when no crime has been committed, but it cannot be prioritised when policing is so stretched."  
Campaigners have also called for hate crime to be recorded in an intersectional way, as the impact on black, Muslim and Jewish women, in particular, is under-recorded and not recognised.  
Ms Thornton added: "The core policing that the public tell us they care about most is seriously stretched. We do not have the resources to do everything that is desirable and deserving.    
"Protecting women and girls from violence, harassment and sexual or domestic abuse continue to be priorities for the police."    
Sam Smethers, Fawcett Society chief executive, said: "This data should be a wake-up call to all of us, but it is just the tip of the iceberg. Women are routinely targeted with abuse and threats online and in our streets. We know that black women, Muslim women and Jewish women are particularly affected.   
"The way we tackle hate crime must reflect that. "We have to recognise how serious misogyny is. It is at the root of violence against women and girls. Yet it is so common that we don't see it. Instead it is dismissed and trivialised. By naming it as a hate crime we will take that vital first step."  
Helen Voce, manager of Nottingham Women's Centre, which is campaigning alongside Citizens UK to make misogyny a hate crime, added: "We urge Commissioner Cressida Dick and NPCC Chair Sara Thornton to meet with some of the many women across the country who are campaigning for misogyny to be classified as a hate crime nationally.   
"At a time when police forces are calling for more funding, the solution does not lie in putting a national roll-out of the successful Nottinghamshire pilot on hold, but instead in working closely with women and girls to tackle the shameful reality of widespread misogyny head on. In fact, the Nottinghamshire experience demonstrates widespread public support for the measures taken by the local police force and showed a welcome increase in women's trust in the police and greater willingness to report serious incidents."