Father, 50, cleared over FGM offences
Another landmark prosecution involving female genital mutilation has ended without a conviction.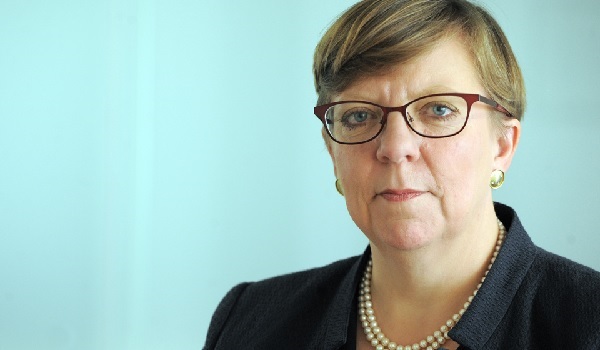 A father has been found not guilty of allowing his nine-year-old daughter to undergo FGM to punish her.
The 50-year-old man, from south London, had been accused of twice arranging for someone to cut the girl with a razor as she lay on a mat in the hallway.
He was also acquitted of five other charges at the Old Bailey, including child cruelty and wounding with intent. The defendant denied all the accusations.
Last month police and prosecutors were criticised after the "deeply troubling" collapse of a trial of a man accused of allowing FGM on his young daughter, after Judge Julian Lambert claimed the medical evidence was "wholly inconclusive".
He directed the jury at Bristol Crown Court to find the Somalian-born defendant not guilty of child cruelty after a medical expert for the Crown could not confirm whether the procedure had even been carried out.
The FGM practice was made illegal in the UK in 1985.
This month's case is thought to be only the third of its kind – the first in 2015 saw a jury clear an NHS doctor of performing FGM, resulting in claims of a costly "show trial" after it was personally announced by Alison Saunders, the director of public prosecutions
In the latest hearing, jurors were told the child could not recall the identity of the person who allegedly subjected her to the ordeal twice between 2010 and 2013.
The girl said she cried in pain and begged for it to stop but her father just encouraged the cutter, the court heard.
The allegations came to light after the girl told a friend, whose mother contacted Childline.
The prosecution told the jury the FGM did not happen for cultural or family reasons, but as a punishment.
Kate Bex QC, defending the father, suggested FGM was "predominantly perpetrated by female cutters on women" for reasons including "purification, honour and social acceptance".
Giving evidence, the defendant – who was accused of beating his children – told jurors he loved all his children equally, adding: "I have never used any implement on any of my children.
"I have never used my hand to hit them."
The Government estimates that 170,000 women and girls in England and Wales have undergone the procedure, which can lead to lifelong physical and psychological damage.
The first recorded figures, in July 2016, showed that there had been nearly 6,000 new cases in the 12 months to March that year.
One of the main barriers to prosecution is the difficulty of obtaining evidence. Young victims are usually unwilling to testify against family members, which means that there has to be third-party evidence.