Fatal shooting by police was 'appropriate in the circumstances'
Kent Police Deputy Chief Constable Tony Blaker has praised the "professionalism and courage" of his firearms officers after an inquest into a fatal police shooting in 2016 delivered a finding of lawful killing.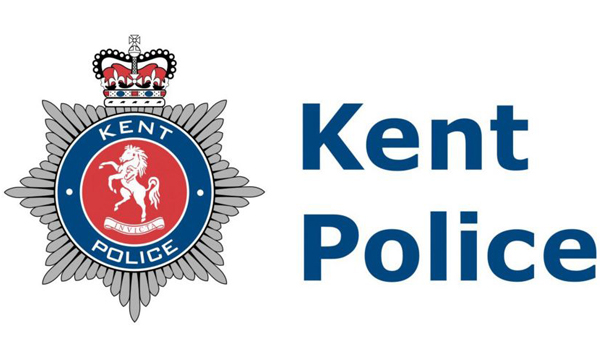 It follows an investigation by the Independent Office for Police Conduct (IOPC) that concluded the Kent Police response was "appropriate in the circumstances".
The IOPC determined that the Kent Police officers who fatally shot 36-year-old William Smith during a planned firearms operation used force that was "reasonable and proportionate".
The operation to arrest Mr Smith, who officers wanted to speak to in connection with a murder in March that year, was conducted on Sunday May 1, 2016, in Goudhurst.
In line with the IOPC investigation findings, the inquest jury found that during this police operation, Mr Smith was located by officers in a pre-constructed barricade in a shed.
"When the officers opened the shed door, Mr Smith was pointing a single-barrelled shotgun in the direction of the officers and did not respond to police warnings. Mr Smith was shot by two firearms officers and subsequently died of his injuries," said the IOPC.
The inquest at County Hall, Maidstone, concluded last week, with the jury determining that Mr Smith was "lawfully killed" during the police operation
Mr Blaker said it had "clearly been a very difficult time" for all those involved.
"All Kent Police firearms officers are trained to the very highest, nationally-accredited standard and are subject to a rigorous re-accreditation regime," he said.
"It is important to recognise that Kent Police firearms officers perform a difficult and challenging role to an extremely high level. During this dangerous and high-risk operation they acted with professionalism and courage throughout.
"The aim of the Kent Police operation on May 1, 2016, was to bring Mr Smith, who officers wanted to speak to in connection with the murder of Roy Blackman in March that year, safely to custody and all officers involved in the operation were focused on that outcome.
"In circumstances of this nature, firearms officers have to rapidly ascertain the most appropriate course of action in order to best protect members of the public and prevent further harm. In this case, they discharged their firearms and despite efforts by officers to revive him Mr Smith did not survive."
The IOPC said that immediately following the shooting, investigators attended both the scene in Goudhurst, to oversee forensic examinations, and the police post-incident procedure at Maidstone police station.
During the investigation, which concluded in June 2017, the IOPC examined ballistic evidence, obtained statements from the officers involved in the shooting and from officers who were involved in commanding the police operation. It added that the officers involved were treated as "witnesses" throughout the investigation.
IOPC Regional Director Graham Beesley said: "Our thoughts remain with all those affected by this tragic incident. We provided our investigation report to Mr Smith's family, Kent Police and HM Coroner when our investigation concluded in 2017 and we assisted the inquest by providing the evidence we gathered.
"Fatal police shootings are rare but when they do happen it is important we establish all of the circumstances. The available evidence was analysed in great detail in drawing our conclusion that the officers response was reasonable and proportionate. That evidence was provided to the inquest into Mr Smith's death and a jury has now determined that he was lawfully killed."
Mr Blaker added: "This has clearly been a very difficult time for Mr Smith's family and friends and we extend our sympathy to them for their loss. We also recognise the significant impact that this incident, and the events that led up to it, will have had on all those involved including victims of crime, their families and the local community."