Farmers employ 'medieval solutions' in attempt to halt increase in rural crime
The cost of rural crime is at its highest in five years as figures show more than £44 million was spent last year because of livestock and vehicle theft.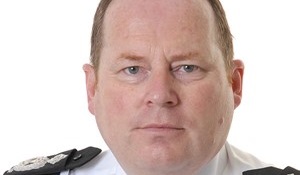 Published on Monday (August 6), NFU Mutual's rural crime report also revealed how farmers are adopting "medieval methods" to protect their crops and keep criminals off their land.
Farm vehicle theft rose by half a million pounds in 2017, with several loaders being stolen so they can then be used to smash into shops and access ATMs.
Quad/ATV theft and livestock theft also increased by £300,000 and £200,000 respectively.
Broken down into UK regions, the North East and Scotland were the only two to see reductions in cost since 2016.
The report also revealed the 30 worst affected counties in 2017. Hertfordshire saw a 131.7 per cent increase in the cost of rural crime, from £425,938 in 2016 to £986,724 in 2017.
This was followed by the West Midlands, which rose from £392,999 to £843,810 – an increase of 114.7 per cent – and Surrey, which saw an increase of 101.7 per cent from £427,489 to £862,099.
However, the cost of rural crime decreased for areas such as Norfolk, which reported a 25 per cent fall from £906,868 to £680,433 and South Yorkshire, which fell from £786,865 to £643,910 – a reduction of 18.2 per cent.
West Mercia police and crime commissioner John Campion said: "I understand the impact that rural crime can have on people's livelihoods, and I am committed to ensuring people in rural communities get an efficient and effective service from the police.
"My investment in Rural and Business Officers is a key part of this. I am regularly reassured by the work they are doing to prevent crime. There is always more we can do, but this will take time.
"Our communities have a part to play by carrying out simple crime preventive measures to keep themselves safe, and I will maintain my commitment of listening to concerns from rural communities and holding the chief constable to account."
The protection methods employed by farmers – described as "medieval" in the report – include earth banks and ditches to stop criminals driving 4x4s onto farmland, and single-entry points – like those from Norman castles.
Gloucestershire Constabulary has teamed up with local landowners to dig trenches and embankments as part of its commitment to prevent rural crime, the report revealed.
NFU Mutual recommended that farmers install CCTV around their properties, fit burglar alarms with infrared motion detection, and use security lighting in yards and drives.
It also suggested joining a Farm Watch scheme, maintaining links with the police and sharing suspicious sightings with the local community.
Clive Harris, NFU Mutual Agricultural Vehicle Specialist, said: "The most effective way to protect your agricultural vehicles from thieves is with multiple layers of security. Visual deterrents such as the CESAR marking system and etching glass with VIN numbers immediately make vehicles less attractive to criminals. Immobilisers and chip keys are also very effective – thieves can't take what they can't start.
"Keeping your vehicles locked and out of sight is another simple but helpful step. So is knowing what you own. Taking pictures of your vehicles and recording serial numbers means, if they are taken and recovered, you're more likely to get them back quickly."
National lead for rural affairs Deputy Chief Constable Craig Naylor added: "Crime in rural communities can have devastating consequences on residents and businesses alike. Police forces are strengthening their response to rural crime with the launch of a new strategy, which has a focus on organised crime and is supported by all chief constables and police and crime commissioners.
"We are learning from the successful Scottish Partnership Against Rural Crime, which includes Police Scotland, Scottish Business Resilience Centre and NFU Mutual and has reduced thefts of agricultural vehicles.
"I encourage our rural communities to continue to be our eyes and ears, to report crime and suspicious incidents to the police, so together we can maintain the fight against rural crime."