Far right told it has 'no place in Britain' after leaders jailed over plot to kill MP and officer
An MP has thanked the police for keeping her safe after the sentencing of two "vile extremists" who sanctioned her murder.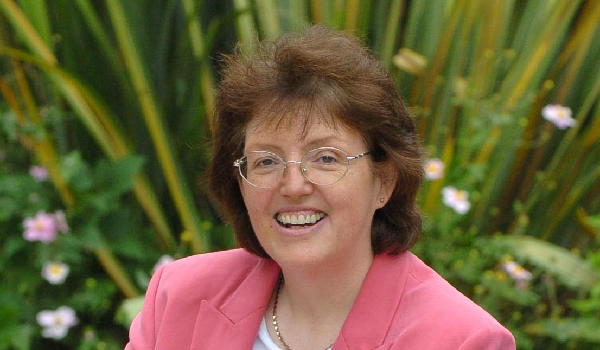 Christopher Lythgoe and Matthew Hankinson were found guilty at the Old Bailey on Wednesday (July 20) of being members of National Action, the first far right organisation to be proscribed since World War II.
They came to the attention of counter terrorism officers after a whistleblower reported concerns that one of the group's members was planning to kill West Lancashire MP Rosie Cooper.
Robbie Mullen was at a meeting in a Warrington pub on July 1, 2017 when Jack Renshaw expressed his plans to murder the politician.
The Old Bailey was told that Lythgoe suggested Amber Rudd, then Home Secretary, could be an alternative target.
However, Renshaw told members his real target would be a Lancashire Constabulary detective who had investigated him in January 2017 for stirring up racial hatred.
The Old Bailey heard that Renshaw planned to kill Ms Cooper, take hostages and demand that Detective Constable Victoria Henderson attend. He said he would then kill the officer and commit 'suicide by cop'.
Renshaw pleaded guilty at an earlier date to preparing acts of terrorism after buying a 19-inch machete, which was found in an airing cupboard at his home.
During the six-week trial, the court heard how Lythgoe had planned for the far right organisation to continue even though it was proscribed in 2016 due to expressive support for the murder of MP Jo Cox.
The jury was shown messages in which Lythgoe told the group to continue being active members but to 'shed a new skin' to avoid detection by law enforcement.
His ideologies were shared by Hankinson and the two would often communicate using encrypted methods to discuss their plots while under the radar from authorities.
Lythgoe was found guilty of membership of a proscribed group but cleared of conspiring to murder the MP.
After the guilty verdicts, the judge called Mr Lythgoe a fully-fledged neo-Nazi and jailed him for eight years.
Fellow defendant Matthew Hankinson was said to have "a neo-Nazi perverted ideology" and was sentenced to six years imprisonment.
He added that National Action "had a truly evil and dystopian vision" but without Lythgoe it would have "withered and died on the vine".
Ms Cooper praised the whistleblower whose "information saved my life".
Mr Mullen had told a charity, Hope Not Hate, about his concerns, which then informed a fellow MP, who reported the incident to the police.
Ms Cooper said "I'd also like to thank Lancashire and Merseyside Police and the counterterrorism police who have supported me greatly, and who have kept me, my staff and the general public safe."
Garron Helm, 24, of Seaforth in Merseyside, was acquitted of being a member of the group. The jury failed to reach verdicts on Renshaw, Andrew Clarke, 33, and Michal Trubini, 35, from Warrington, on the same charge.
Following the verdicts, the Home Secretary condemned far-right extremism.
Sajid Javid said: "The extreme far-right has absolutely no place in Britain and I am glad these vile extremists are behind bars where they belong.
"National Action is a racist, anti-Muslim, anti-Semitic and homophobic organisation which stirs up hatred and promotes violence. We proscribed in 2016 when it crossed the line from extremism in to terrorism.
"The Government is determined to combat terrorism of all kinds – and our counter-terrorism and extremism strategies tackle the scourge of the far right head-on."
Detective Superintendent Will Chatterton, Head of Investigations for Counter Terrorism Policing for the North West, said: "These individuals were not only intent on broadcasting their vile views and hate speech but were prepared to do so at whatever cost, with no regard for the people who they were openly wanting to harm.
"Today's result has enabled a spotlight to be shone on some of the sickening activities of the banned extreme right wing organisation, National Action.
"People who support extremism of any kind that threatens the safety of others can expect to be investigated by counter terrorism officers – something which, with the help of partner agencies, has made today's outcome possible, resulting in a significant blow to National Action and those who share their extremist views.
"These people are not representative of our communities, they have no place in society and we will continue in our fight against those who want to bring a reign of terror to the UK, putting them behind bars where they are unable to continue their terrorist manifesto."