Far-right group that preaches violence against police to be banned
A far-right terror group that advocates violence against police officers, describing them as "race traitors" and "high value targets", is to be outlawed.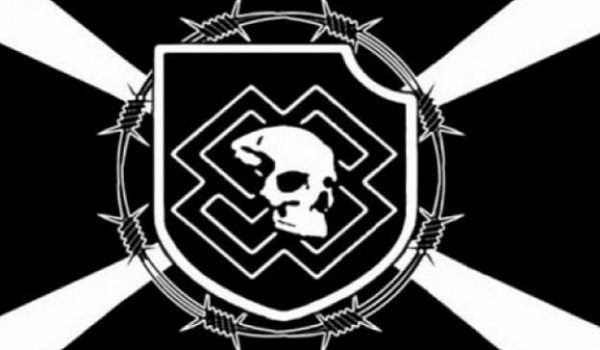 Home Secretary Priti Patel has today (July 13) asked Parliament for permission to proscribe Feuerkrieg Division, also known as FKD, which was founded in the Balkans in late 2018 and operates across North America and Europe.
The group advocates the use of violence and mass murder in pursuit of an apocalyptic race war and promote its ideology online, often using social media platforms to target teens and people in their early 20s.
The group also espouses misogyny, anti-LGBTQ, anti-Muslim, xenophobic and anti-American sentiments.
Proscription will make it a criminal offence to be a member of, or invite support for, the group, with those found guilty facing up to ten years in prison.
Ms Patel said: "This vile white supremacist group advocates violence and seeks to sow division, targeting young and vulnerable people online.
"I am determined to do everything I can to stop the spread of extreme ideologies that encourage and glorify terrorism, which is why I have taken action to proscribe this group."
FKD was established in October 2018 in Estonia and has since expanded its footprint to include Belgium, England, Ireland, Netherlands, Norway, Latvia, Western Germany, Russia, North America and Canada.
In September 2019, UK police apprehended a 16-year-old member of the group on terrorism charges. In retaliation for the arrest, FKD distributed a list of police buildings and an image of a senior police officer with a gun to his head and the words "race traitor" across his eyes to its members, urging them to carry out attacks.
One accompanying message read: "The people working in these buildings are race traitors… sentencing young, white freedom fighters to hard time… These pigs should be advised that we know where they work.  These places… should be considered high value targets. F**k their badges, f**k the rule of law, Heil Hitler, and remember the names of these traitors."
In the US, Conor Climo was arrested last August after he plotted to bomb a gay bar and a synagogue near his home in Las Vegas. He subsequently confessed to being a FKD suppporter.
In April of this year, police in Estonia arrested the alleged ringleader of the organisation – who turned out to be a 13-year-old schoolboy, going by the alias Commander FKD. Under the Estonian legal system he is too young to be held legally responsible for his crimes, so the authorities are seeking: "other legal means to protect the child from himself and also protect everybody else from a suspected threat".
National Action and Sonnenkrieg Division – both created in the UK – are the only neo-Nazi groups to have previously been added to the Government's list of proscribed terrorist organisations, which has more than 80 entries.
The decision to proscribe FKD follows a meeting of the Proscription Review Group, which brings together representatives from the police and other partners to assess the risk posed by groups which may be considered for proscription.
Subject to parliamentary approval, the proscription order will come into force later this week.