Fantasist behind Operation Midland ordered to repay £24,000 compensation
The man whose false claims about a VIP child abuse ring led to a £2 million investigation has been ordered to repay nearly £24,000 or face an extra year in prison.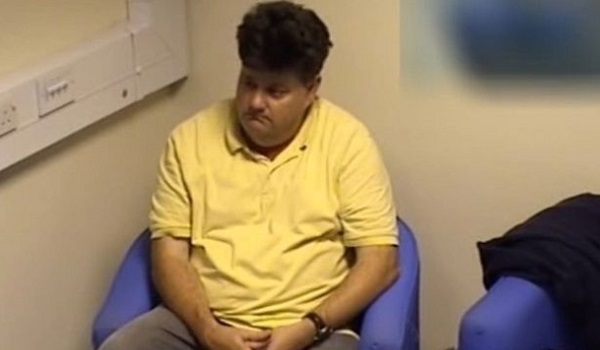 Carl Beech, 52, claimed that he was among many victims of high-profile establishment figures who raped and murdered children in the 1970s and 1980s.
He claimed former prime minister Ted Heath hosted child sex parties, attended by ex-Home Secretary Lord Brittan, Britain's most decorated soldier Lord Bramall and former Tory MP Harvey Proctor. He also made unsubstantiated allegations of child sex abuse against the late Labour Lord Janner.
Despite a lack of evidence supporting Beech's claims he was awarded more than £20,000 in compensation.
All his claims have since been found to be false and in August 2019, Beech was jailed for 18 years for perverting the course of justice. The judge in the case branded him "an intelligent, resourceful, manipulative and devious person" who had "accused living persons of the highest integrity and decency of vile acts".
A highly critical review of the investigation, known as Operation Midland, by former High Court judge Sir Richard Henriques, identified 43 major errors and said that "the course of justice was perverted with shocking consequences".
A report published in 2016 made 25 recommendations, including stopping the use of the term victims to describe complainants and ending the automatic belief of allegations.
An extensive financial investigation revealed Beech had assets consisting of a dilapidated property in Sweden, £16,560 of cash in a bank account and a £1,000 watch. The trial judge Mr Justice Goss ruled the money should be confiscated and paid to Beech's only living named victim, Mr Proctor.
Yesterday (June 8) at Sheffield Crown Court, Beech was ordered to pay £23,960 within three months or face an additional year in prison.
Adrian Phillips of the Crown Prosecution Service said: "The compensation money given to Beech was meant to support him following the extensive, sustained torture by high-profile people that he made up and described to police.
"Causing unimaginable distress to the men he falsely accused and the families caught up in his deception, he gladly took money from the authorities knowing he had fabricated the entire tale.
"Confiscating this money will not undo the harm of his lies, but it is the final step in making sure that Beech does not profit from the shameful false allegations he made."
In January last year, Beech also admitted four counts of making indecent images of children, one count of possessing indecent images of children and one count of voyeurism.