Family of officer killed in Boxing Day collision pays tribute
The family of a Thames Valley Police officer who died following a road traffic incident on his way home after a shift says their world has been "torn apart".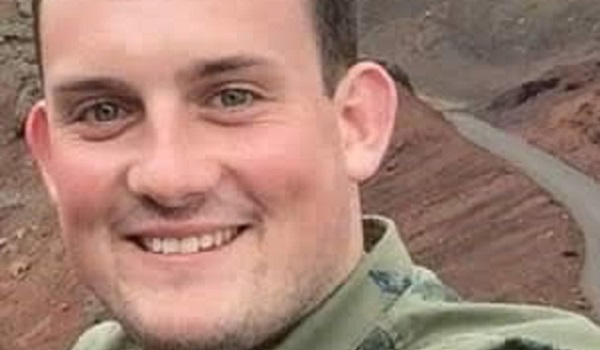 Police Constable Daniel Clayton-Drabble, 24, who was based at Milton Keynes police station, was off-duty when he was involved in the single-vehicle incident on an unclassified road near Towcester in Northamptonshire at around 7.40am on Boxing Day. No other parties were involved. 
The collision is being investigated by Northamptonshire Police, and Detective Chief Superintendent Gilbert Houalla, force Gold Commander, said: "This is a tragic incident and our thoughts are with Daniel's family and colleagues who are being supported at this time." 
In a tribute, his family highlighted how much being a police officer meant to him: "He was a normal 24-year-old who was compelled to face all sides of life sooner than would have been the case, had he not followed his life's ambition to be a police officer. 
"He worried, and he cried, but above all he cared, and he would never have chosen a different path. 
"From the moment he donned a police hat and tutu at the age of three, there was never any doubt he would one day be a hero to so many. 
"In our eyes, he was the bravest and kindest police officer in the world but in truth, he walked the path that all of those who choose to serve walk. 
"We were as proud of him as he was of his profession. 
"He was lucky enough to be surrounded by a team who were inspirational and supportive friends, as well as colleagues he knew would always be there for him. 
"We are truly grateful for the compassion and support they have shown to us in what is the most awful of times." 
PC Clayton-Drabble had also helped raised money for the Henry Allen Trust, named after a four-year-old boy from Milton Keynes who died of cancer.  
The charity wrote on Facebook: "This amazing guy was a 'Friend of Henry's' and helped us raise lots of funds. A true gentleman… We are thinking of you, a real-life hero and all of your family, friends and colleagues." 
PC Clayton-Drabble's family has asked anybody who wishes to pay their respects to make a donation to the Henry Allen Trust in his name.