`False name` Maserati driver pleads guilty to crash that left two officers seriously hurt
A man has admitted in court ploughing into two police officers in a Maserati sports car, leaving both critically injured.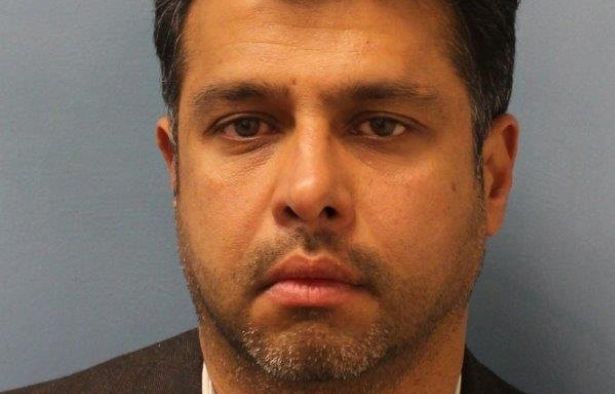 A man who admitted in court ploughing into two officers in a Maserati sports car, leaving both critically injured, provided police with false details at the time of his arrest. PCs Christopher Appleton and Samantha Clark were both seriously injured in the incident in Neasden, north London on December 17. Earlier this week a 51-year-old man named as Mohammed Shisq pleaded guilty to two counts of causing serious injury by dangerous driving and one of failing to provide a specimen of breath. Subsequently, the Metropolitan Police Service (MPS) has confirmed his identity as Mohammed Shaikh, 48. MPS Commander David Musker told Harrow Crown Court on Tuesday (January 16): "This horrific incident is a reminder of the dangers that police officers face. "We are really grateful to everyone from the London Fire Brigade, London Ambulance Service and medical staff who rushed to our officers' aid. "Having to deal with the horrific injuries caused by road traffic collisions is something our officers do on a relatively often basis; but to do so knowing that the people you are rushing to help our members of your own team is really difficult." The court heard that at 3.40am, Brent PCs Appleton and Clark were carrying out an area search to trace a suspect who got out of a car to the north side of the A406. Both officers were on a footpath on the same side of the North Circular Road when a white Maserati, driven by Shaikh and travelling towards Brent Cross, came around the left hand bend and lost control. The vehicle mounted the pavement and collided with another vehicle causing PC Appleton to be knocked clear while PC Clark was trapped under the car. With help from the London Fire Brigade, officers removed PC Clark from beneath the car before both officers were taken to hospital. Shaikh was arrested at the scene and taken to a north London police station where he was charged the following day. Both of the officers were critically injured but have since improved. PC Clark continues to recover at home while PC Appleton is receiving treatment at a hospital nearer to his home. Commander Musker added: "We wish them the very best in their continued recovery." Shaikh will be sentenced at Harrow Crown Court on February 22.