'False name' Maserati driver jailed after leaving officers with life-changing injuries
A Maserati driver who left two police officers in wheelchairs after losing control of the car because he had "too much to drink" has been jailed.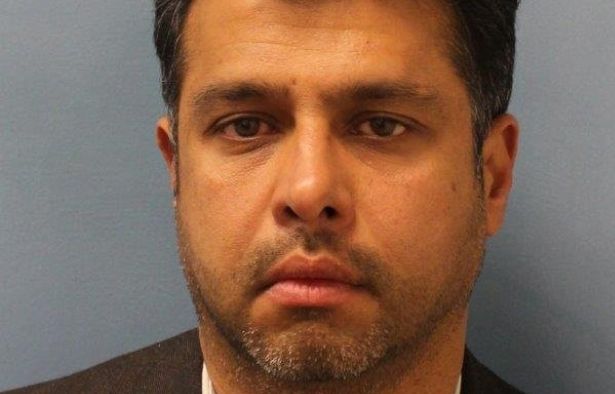 Mohammed Shaikh was handed a 40-month prison term but Judge Rosa Dean told him that "no sentence passed can wind back the clock" of the life-changing event for Police Constables Christopher Appleton and Samantha Clark.
The Metropolitan Police Service (MPS) officers were both on foot when 48-year-old Shaikh lost control of his supercar on the North Circular Road in London – critically injuring them as the vehicle crashed into a house.
And the pair listened from the confinement of their wheelchairs in Harrow Crown Court as Shaikh was sentenced to three years and four months in jail.
He was also banned from driving for six and a half years and ordered to pay £1,300 compensation to the resident of the damaged property.
The court heard he had only completed a driving ban and awareness course four months before the collision for a previous drink-driving offence.
Judge Dean told him he had "clearly learned nothing" when he got behind the wheel after at least four glasses of wine on December 17 last year.
She said: "You failed to steer for the gentle right-hand bend, which would be consistent with you having had a late night and too much to drink.
She added: "The consequences to the officers of your actions that night cannot be overestimated and no sentence passed today can wind back the clock."
PC Appleton, 35, and PC Clark, 36, had been returning to their vehicle parked on the A406 near Brent Park in Neasden at about 3.30am when Shaikh mounted the pavement and hit them.
Both officers were on a footpath on the same side of the North Circular Road when a white Maserati, driven by Shaikh and travelling towards Brent Cross, came around the left hand bend and lost control. Shaikh car collided with another vehicle and the officers and finished up in the house.
PC Appleton was left unconscious while PC Clark was trapped between the vehicle and the house.
With help from the London Fire Brigade, rescuers removed PC Clark from beneath the car before both officers were taken to hospital.
Following the incident PC Appleton's wife, who was four months pregnant, was told he could die from his injuries.
The officer spent several weeks in hospital having suffered internal bleeding and fractures to both legs, his pelvis, shoulder and ribs. He has also had part of his pancreas removed.
The collision left the married father-of-two unable to help care for his two young sons and pregnant wife.
PC Clark, who suffered a shattered pelvis, fractures in both legs and a cut to her lip, has had to move back in with her parents and has been told she may never walk unaided again.
The court heard Shaikh had been at a party in Windsor when he got behind the wheel to drive home with his wife.
When he was arrested he refused to provide a specimen for a breathalyser test and gave false details to the MPS under the name of Mohammed Shisq.
He later admitted drinking four glasses of wine and said he blacked out at the wheel.
Last month Shaikh, from Finchley, north London, pleaded guilty to two counts of causing serious injury by dangerous driving and failing to provide a specimen of breath over the incident.
He has previous convictions for drink-driving, perverting the course of justice, fraud and forging a car insurance document.
MPS Commander David Musker told Harrow Crown Court in January: "This horrific incident is a reminder of the dangers that police officers face.
"Having to deal with the horrific injuries caused by road traffic collisions is something our officers do on a relatively often basis; but to do so knowing that the people you are rushing to help our members of your own team is really difficult."