Fallen officers to be commemorated at 'special and significant' memorial day
The officer who was killed in the Westminster terror attack will be among those remembered at the 14th annual National Police Memorial Day.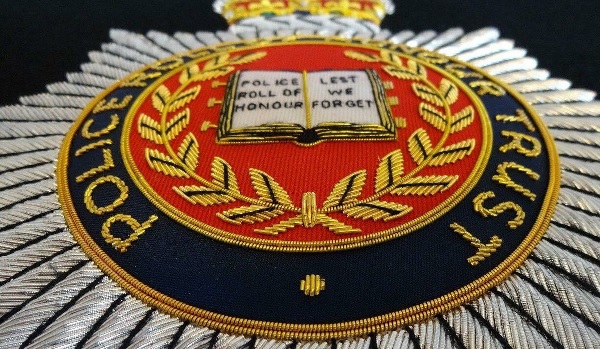 The officer who was killed in the Westminster terror attack will be among those remembered at the 14th annual National Police Memorial Day. Police Constable Keith Palmer, of the Metropolitan Police Service (MPS), was stabbed to death by terrorist Khalid Masood as he attempted to breach the Houses of Parliament on March 22. In 2015, he was nominated for 'best thief taker' in the MPS Commissioner's Excellence Awards having made more than 150 arrests in 12 months. As a mark of respect, the MPS retired PC Palmer's shoulder number – 4157U. His name stands among more than 4,400 officers recognised for their valour who have been killed on duty since modern policing began. In the last 12 months others who have fallen include Inspector Mark Estall; Detective Constable Joe Mabuto; Police Constable Paul Briggs and PCs Austin Jackson and Gareth Browning. PC Browning passed away on April 1 four years after he was hit by a speeding car driven by man on day release from HMP Spring Hill. He was described as a "much loved and respected" member of Thames Valley Police. The service to commemorate the lost officers, which rotates round the four countries of the UK, is this year staged in Wales at St David`s Hall, Cardiff, on Sunday (September 24). It will include a planned flypast by the National Police Air Service and relatives of the fallen officers will light candles to signify the lives lost. Chair of the Police Federation of England and Wales, Steve White, said: "The dedication and commitment of police officers throughout the country is second to none. Even more remarkable is their resolve in the face of continuing danger and tragedy. "The past twelve months have sadly brought this in abundance with the loss of too many friends and colleagues. Their sacrifice and loss is felt far and wide. "I am proud to take part in the National Police Memorial Day service which is a special and significant day of remembrance to honour those whose self-sacrifice will never be forgotten." National Police Chaplain, Canon David Wilbraham, added: "I have had the privilege to lead the National Police Memorial Day service for eight years and know how important it is to the friends and families who attend year on year, to ensure that the sacrifices of their loved ones are never forgotten. This day provides solace and support for many. "I reflect when I conduct or attend funerals for our fallen officers that in the minds of colleagues attending are two thoughts. "Firstly, respect for a fallen colleague and support for their loved ones; secondly the inner acknowledgement 'it could have been me' for I know that each officer present would do that to protect the most humble and lowly of our citizens."