Fall in Scottish gun crime masks rise in serious offences
Firearms offences in Scotland have fallen to a record low but are masking an increase in the most serious crimes, according to latest government figures.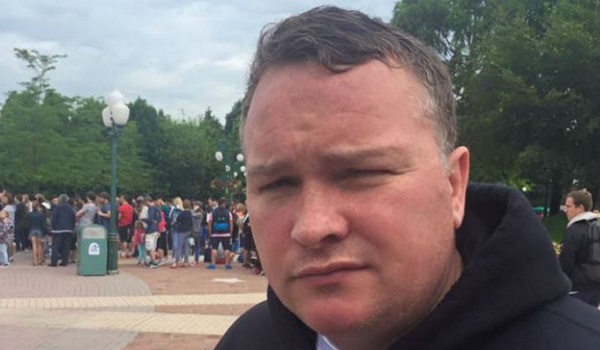 Recorded crimes and offences involving firearms fell to 348 in 2017/18 – the lowest since records began in 1980. However, this represents only a one per cent reduction on the figure for the previous year and the decrease is chiefly due to a steep fall in less serious offences, including gun-related vandalism and reckless conduct.  
While offences fell overall, attempted murders have more than doubled – from four to ten in the three-year period – and there were nearly twice as many incidents of possession of a firearm with intent to endanger life, commit crime and cause fear of violence, up from 35 to 64.  
Incidents of armed robbery rose from 26 to 34 in 2017/18, and serious assault with a firearm rose from five to eight. There were two gun–related murders in 2017/18 compared with just one in each of the previous two years. 
The figures were published by Scotland's Chief Statistician on Tuesday (April 23), just days after former boxer Bradley Welsh, 48, who appeared in the film Trainspotting 2, was shot dead outside his Edinburgh home in Chester Street. A man arrested in connection with the shooting has been released pending further inquiries. 
Offences in which a firearm caused fatal or non-fatal injuries fell by two to 41 in 2017/18. Air weapons were used in 36 per cent of all incidents, followed by pistol/revolver (11 per cent) and shotgun (seven per cent). The number of offences in which a firearm was discharged and caused fatal or non-fatal injury dropped by two (five per cent) from 43 in 2016/17 to 41 in 2017/18. Gun-related vandalism fell sharply from 45 incidents to 14 and cases of reckless conduct dropped from 74 to 37. 
Justice Secretary Humza Yousaf said: "These figures show we are continuing to make progress in tackling firearms misuse with offences now at their lowest level for any single year since 1980. While firearms offences are rare, we know that just one such incident can have a devastating impact on victims and the wider community, so we are determined to continue working with our partners to reduce these numbers. 
"We are the only part of Great Britain to license air weapons. Since our licensing legislation was passed in 201516 offences involving an air weapon have fallen by a third." 
Assistant Chief Constable Steve Johnson, Police Scotland lead for specialist crime and intelligence, added: "We welcome the fact that firearms offences are at a historic low. Our officers work tirelessly to reduce the number of firearms on our streets."