Fake officer jailed for potential £181,000 house sale scams
A fraudster who posed as a police officer to pretend to sell seized properties has been handed a nine-month suspended sentence.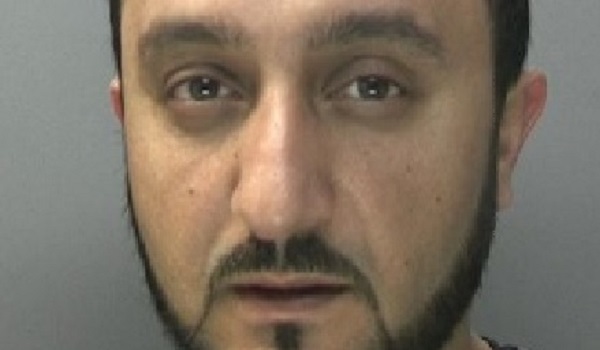 Mohammed Raja, 38, may have conned 50 people out of significant sums by promising to sell properties allegedly seized from criminals at heavily discounted prices.
Under the identity 'Sergeant Raja', he used police-branded paper and official police uniform to sell the lie that he was a West Midlands Police economic crime investigator – and is believed to have amassed around £181,000.
On Monday (June 25), he was given a nine-month jail term suspended for two years at Birmingham Crown Court after admitting two counts of fraud by false representation.
West Midlands Police is now appealing for anystatone who believes they could also have been tricked by Raja to come forward.
Raja had never worked as a police officer but is thought to have acquired West Midlands Police stationery during his time as a security guard at the force's Lloyd House HQ in Birmingham between 2003 and 2005.
He also somehow amassed a wardrobe of police uniform, including a stab vest, utility belt, lanyard, fleece and flat cap.
Raja has so far refused to admit where he acquired the clothing.
Used alongside forged documents and emails from senior officers addressed to 'Sergeant Raja', he contacted a series of people claiming he had been tasked with disposing of properties seized under the Proceeds of Crime Act.
One couple handed Raja £5,000 as a 'deposit' for a four-bedroom house he claimed to have access to – and another family were defrauded after being shown a property that actually belonged to a married woman he was having an affair with at the time.
West Midlands Police understands he conned victims out of around £181,000.
The scam was exposed in 2016 after a man claimed to have met 'Sgt Raja' in a café where he was promised that assault charges against him would be dropped in exchange for £4,000.
The man paid Raja the money but later became suspicious and reported what he believed was a corrupt sergeant to a police community support officer.
Raja was traced from the vehicle he used to drive to the meeting, and a search at his home in September 2016 led to the discovery of the police uniform, forged documents and papers from his victims.
A cheque for £70,000 addressed to Raja was also discovered.
Investigating officer Detective Sergeant Steve Powles said Raja went to great lengths to support his lies.
"He researched crimes online, acquired court paperwork, doctored emails and letters and collected a significant number of police uniform items. He refused to say how he acquired the clothing and equipment," he added.
"Raja has no previous convictions – which is why he's not been handed an immediate prison sentence – but his character has been permanently stained by his deception.
"I'm keen to hear from anyone who's had dealings with Raja in which he's claimed to be a police officer. Our investigation will remain ongoing."