Failures on high-volume crimes 'causing a loss of public confidence in policing'
The public must decide whether they are willing to pay more to see police solve common crimes like burglaries, the chief inspector of constabulary has said.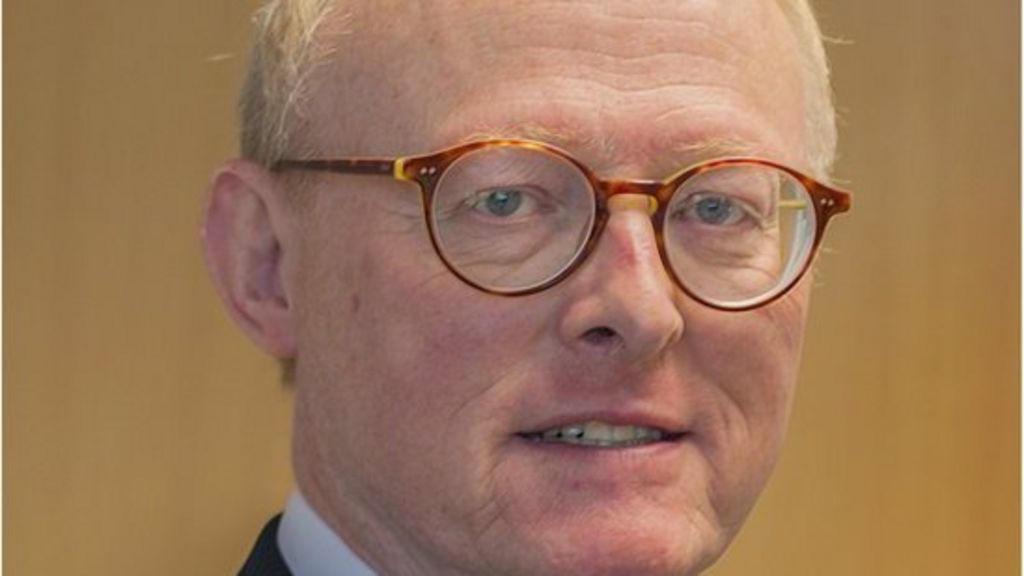 Sir Thomas Winsor said there is a "real risk" that forces' inability to successfully investigate high-volume offences is "causing a loss of public confidence in policing".
His annual assessment of policing in England and Wales published on Thursday (July 2) states some crime investigations "have been reduced to little more than a telephone conversation with the victim".
Just six per cent of burglaries, three per cent of vehicle crimes and 13 per cent of violent crimes were detected across England and Wales in 2018/19, according to the report for Her Majesty's Inspectorate of Constabulary and Fire and Rescue Services (HMICFRS).
Sir Thomas said: "So how much unsolved crime is the public prepared to tolerate? Does the public want to pay more for a better service?"
He said improvements to policing can be made through changes to policies, practices and procedures without any extra money.
He added: "If the public wants some very significant improvements in the investigation and detection of these kinds of offences, then they're going to have to answer the question: Do we want to pay more?"
Sir Thomas said police numbers are at their lowest level since 2010 but rising because of the Government's plan to recruit 20,000 extra police officers within three years.
But he said: "You don't just need 20,000 more big, heavy lads to deal with pub fights. You need people with the skills to deal with modern criminality, a great deal of which is online."
He said the uplift would mean a total of 54,000 people would have to be recruited into the police over the three years – including 20,000 officers to replace those who leave the service and an additional 14,000 staff to support the extra officers.
He said around a third of the police service is expected to have under five years' experience within the next five years.
Sir Thomas also set out his proposals for a voting system that would nationalise decisions on policing policies and practices for the 43 forces in England and Wales.
Under the plans, he said the Home Secretary would have special voting rights and would be able to "veto" or "force something through" as long as there are "checks and balances".
"Chief constables and their police and crime commissioners can pool their sovereignties, by adopting a network code based on those used in other safety-critical essential public services," he said.
"Using a mechanism of qualified majority voting, with appropriate minority protections and checks and balances, decisions on policing policies and practices which need to be common, stable, efficient and effective can be made. There are not 43 best ways of doing the same thing."
Victims' Commissioner for England and Wales Dame Vera Baird QC said that increased cooperation between police forces as recommended by Sir Tom Winsor could have 'immense advantages' for victims.
"I welcome Sir Tom Winsor's report. I think many of the possible changes he suggests would improve the quality and consistency of victim care across England and Wales. As he says there cannot be 43 best ways of doing things and more joined-up working between police forces, and the introduction of a 'network code', could have immerse advantages for victims of crime," she said.
"Currently there can be a marked difference between the services and support victims receive depending on where they live – sometimes even between neighbouring forces – which is not acceptable. Further to this, despite doing some excellent work individually, having more than 40 victims' hubs run by the Police and Crime Commissioner for each force area, is not the most efficient way to spend funds.
"Streamlining the multiple management structures, buildings and systems, and improving consistency in service provision can only be a positive for victims. And I echo his comments regarding the way the police service has responded to the unprecedented and unique challenges presented by the Covid-19 pandemic.
"Officers have continued to work to keep communities safe throughout the crisis. Knowing this is the case will no doubt have provided victims of crime – especially those suffering domestic abuse – with reassurance and confidence that even during the lockdown restrictions help would be available if they needed it."
Responding to the report, National Police Chiefs' Council chair Martin Hewitt said: "Today's report recognises the substantial challenges that policing has overcome and its quick response to the Covid-19 public health emergency, despite limited resources. Police forces and officers have responded quickly to an incredibly fast moving situation, supporting the wider public health response to keep the public safe, and using the new powers given to them with sensitivity and caution, using enforcement only as a last resort.
"However, the report rightly recognises many of the continuing challenges faced by policing, such as the limitations of the short-term nature of police funding and its impact on necessary investment, the challenges of the current policing structure and the need to grasp opportunities to work more seamlessly as a whole system. The current policing structure additionally provides a challenge in collating and using data as effectively as possible. We increasingly want more granular, bespoke and tailored data and analysis.
"While demand on policing has varied since the Covid-19 outbreak, forces regularly respond to non-crime issues, such as those related to mental ill health, which can be complex and time-consuming for officers. This can take them away from responding to crime and preventative policing. We work closely with partners to look at ways to ensure that those in need of help receive support and treatment from health professionals and avoid unnecessary involvement from policing wherever possible, however, there continues to be room for further improvement.
"Additionally, we are recruiting 20,000 officers over the next three years which will help us to reduce crime, improve support for victims, improve diversity within our workforce and ease the pressure on our people."
Paul Griffiths, president of the Police Superintendents' Association (PSA), said the State of Policing report "highlights the multitude of challenges that pervade the service", but also "shines a light on the excellence that makes our policing world class".
"The tests we have faced from Covid-19 have demonstrated the strength of a police service that has, once again, responded with resilience, professionalism and resolute public duty to serve and protect communities," he said.
"What this national emergency has also exposed are the many structural challenges that have emerged when striving for consistency over 43 police forces.
"These structural issues, from force boundaries to leadership and governance, play a central focus within the latest report, and last July, I called for a strategic review of policing governance to deal with these very matters, which must receive urgent attention."
Mr Griffiths added: "As far back as 2017, I met with a senior Home Office official to raise concerns over the inconsistency of leadership across the 43 forces, urging the Home Office to play a greater role on the national policing landscape. The PSA has consistently delivered this message to all key stakeholders, as we truly believe we need a national approach to deal with issues that don't respect or conform to national boundaries.  Our current national emergency has been the most poignant demonstration of this.
"I welcome Sir Tom's focus on the need for the National Police Uplift Programme to be based on far more than numbers. Bringing in the largest number of police officers that has ever been seen in our history, needs to be treated as an incredible opportunity to redesign our structures, our services and our make-up, so that we create a diverse workforce of officers that understand and represent the communities we serve.
"The many issues highlighted in Sir Tom's report are not new, nor are they simple to resolve, but they are at the heart of many societal debates and we must proactively tackle them to provide the policing our country richly deserves."