Fact check: Is the fall in outcome rates really that dramatic?
The House of Commons library has had to correct itself after supplying a politician with incorrect figures regarding the fall in serious crime detection rates.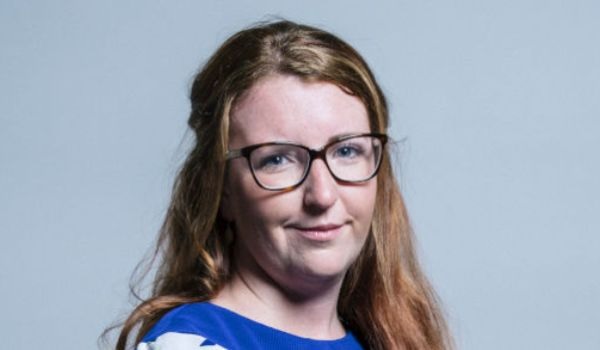 A widely shared infographic posted on Twitter by Shadow Policing Minister Louise Haigh on Tuesday morning (May 29) showed incredibly worrying reductions in outcomes compared from 2010/11.
The image claimed that the outcome rate for robbery was 93 per cent in 2010/11 and had fallen to 13 per cent in just six years.
Ms Haigh claimed the decrease was a direct result of cuts to police funding and continuous falls in officer numbers. The image was reposted hundreds of times, and was published in The Times newspaper.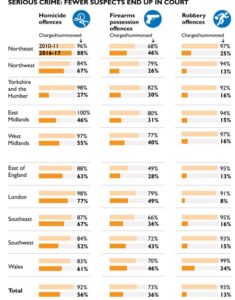 However, the House of Commons library –  from where Ms Haigh obtained the data – has admitted it calculated the figures incorrectly, with the true figure for 2010/11 being 19.2 per cent.
After Police Professional made Ms Haigh aware of the inaccuracies in the figures, she swiftly removed the tweet.
The information, taken from Home Office crime outcome figures, compares the sanction detection rate from 2010/11 with the outcome rate in 2016/17.
In 2014, the way detections were recorded changed. Prior to this, around 30 per cent of the recorded crime incidents would be assigned to a sanction detection group.
In 2010/11 there were 76,179 recorded robberies in England and Wales, 15,884 of which were assigned to an outcome group. Of these, 14,647 were recorded as having an outcome of 'charge/summons'.
Instead of calculating the percentage by dividing the charge/summons numbers by all recorded crime incidents, the House of Commons library divided it by 15,884, giving them the incorrect figure of 93 per cent.
Despite the error, the figures still show a steady decline in the outcome rate, correlating with a decrease in officer numbers.
In 2013/14, the total outcome rate fell from 17.2 per cent to 16.7 per cent in a year, before decreasing to 13.1 per cent in 2015/16 and 11.2 per cent in 2016/17.
According to workforce data by the Home Office, there were 125,364 police officers in England and Wales as of September 2017.
In September 2014, there were 130,421 officers, which continued to fall to 128,598 the following year and 126,252 in September 2016.
There are now just over 121,000 police officers in England and Wales – more than 21,000 fewer than there were in 2010.
The outcome rate of violence against the person has reduced from 29.2 per cent in 2010/11, to 13.4 per cent in 2016/17, while the rate for sexual offences decreased from 25.7 per cent to just eight per cent.
Drug offences is the only category to see an increase, rising from 34.1 per cent in 2010/11 to 34.8 per cent in 2016/17.
A spokesperson for Ms Haigh said: "The House of Commons library are a highly-respected provider of independently assured statistics. It is regrettable on this occasion that a rare mistake was made.
"The broad picture is still one of deep concern; recorded crime is on the rise and charges are falling as police resources come under pressure.
"The Home Office themselves recognise this may be having an impact on deterrence. This is putting the safety of our communities at risk."