Facial recognition trials extended to smartphones
South Wales Police is to begin a trial of a new facial recognition smartphone app, despite being the subject of an ongoing legal challenge against its use of such technology.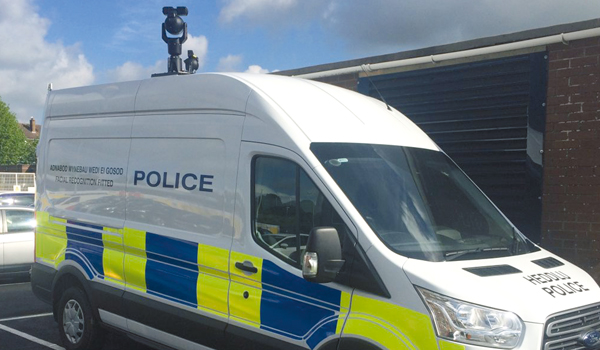 The force is to issue 50 officers with the app which will enable them to identify potential people of interest who are stopped on routine patrols. The app will allow the persons features to be compared to a database of suspects on a watchlist, enabling identification even if the individual provides false information.
Deputy Chief Constable Richard Lewis said in a statement issued by the force: "This new app means that, with a single photo, officers can easily and quickly answer the question of 'are you really the person we are looking for?'.
"Officers will be able to access instant, actionable data, allowing them to identify whether the person stopped is, or is not, the person they need to speak to, without having to return to a police station," he said.
Mr Lewis added that officers would only use the technology when it was "both necessary and proportionate", and officers selected to test the app had received additional training.
In May the civil rights campaign group Liberty brought a landmark legal case against South Wales Police after a Cardiff resident, Ed Bridges, claimed the force had invaded his privacy by capturing and processing his facial features. A ruling on the case is expected in the coming weeks.
Hannah Couchman, of Liberty, said: "It is shameful that South Wales Police are rolling out portable facial recognition technology to individual officers while their so-called pilots are being challenged by Liberty in court. Far less intrusive means have been used for decades by police to establish a person's identity where necessary. This technology is intrusive, unnecessary, and has no place on our streets."
Last month Professor Paul Wiles, the biometrics commissioner, expressed concerns that the deployment of facial recognition technology was "chaotic" and had run ahead of laws that could prevent its misuse.
With no legal framework in place it was left to the police to decide when the public benefit outweighed the "significant intrusion into an individual's privacy" arising from facial recognition and other types of biometric identification, Professor Wiles said in his annual report.
South Wales police and crime commissioner Alun Michael defended the trial, claiming that it was necessary to improve efficiency after severe budget cuts. "This is about doing more with less after we have lost a third of the money to employ police officers that used to come from the Home Office," he said. "This is absolutely not about Big Brother taking over."