Facial recognition to be deployed against East London violence
The Metropolitan Police Service (MPS) will be using facial recognition technology in Stratford today (June 28) as part of its ongoing trial of the software.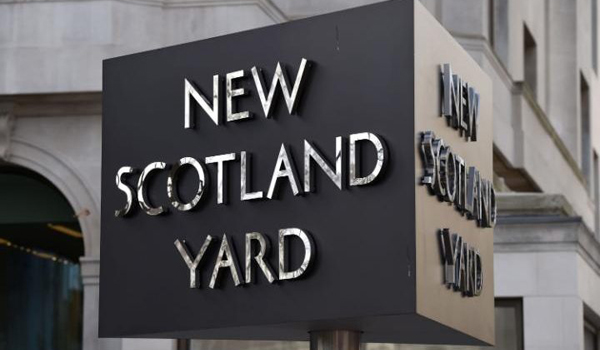 The technology will be deployed overtly and information leaflets will be given out to the public to be consistent with the rest of the research into its potential wider use.
In an effort to reduce crime in the area, the MPS will be using facial recognition to compare images from its database of individuals wanted for violence-related crimes.
When there is a match, further checks will be conducted to ensure the identity of the person.
Due to controversy surrounding the technology, the MPS is engaging with the Mayor's Office for Policing and Crime (MOPAC) Ethics Panel, Home Office Biometrics and Forensics Ethics panel, Surveillance Camera Commissioner, the Information Commissioner, the Investigatory Powers Commissioner's Office, the Biometrics Commissioner, Big Brother Watch and other stakeholders.
MPS Detective Superintendent Bernie Galopin said: "The Met is currently developing the use of facial recognition technology to identify specific individuals at various different events and locations.
"This technology has previously been used at the past two Notting Hill Carnivals and at the 2017 Remembrance Sunday service to assess if it could assist police in identifying known offenders in large events and so help police to protect the wider public. The Met's facial recognition technology was also used earlier this month at a port for the first time by Humberside Police.
"We are using the technology in Stratford to help to reduce violent crime and make the area safer by targeting individuals wanted for violence-related offences. The camera will scan faces of people as they pass by and alerts police officers of potential matches of specific individuals. The deployment of these cameras and targeting of individuals will be intelligence-led and temporary. Only images that come up as a match to a targeted individual will be retained for a limited period. The use of facial recognition technology aims to support standard policing activity to ensure everyone's safety."
The MPS announced last week that it would not be using facial recognition technology at this year's Notting Hill Carnival. The system, which is ostensibly still on trial, has been used at the event each year since 2016 and was expected to be used at the carnival along with seven further deployments over the coming months.
However, the decision not to use it this year was taken after it was revealed that the equipment had a 98 per cent false positive rate.
South Wales Police has led the facial recognition development in policing. It scanned a crowd of more than 170,000 individuals who attended a football match in June 2017.
It became the first force to have a positive match using the technology at the UEFA Champions League final between Real Madrid and Juventus in Cardiff, leading to the arrest of a 34-year-old man wanted on a recall to prison.
However, campaigners against facial recognition claim the large number of false positives counts against any further implementation. The cameras identified 2,470 people, but just 173 (eight per cent) were true matches. No-one was arrested on the basis of a false match and no-one complained about its use.
South Wales Police said the high volume of false positives at the match was down to three main factors:
Poor quality of images made up the watch list which were supplied by UEFA, Interpol and other partner agencies;
Previous algorithm from manufacturer NEC, which has since been updated and is more accurate reducing false positives and collateral intrusion; and
First major deployment
It has since been deployed at 14 other events, achieving 56 positive matches (27 per cent) out of 210 in total.