Extra demands of 'hard Brexit' mean massive recruitment push needed now, says union
Britain needs 3,000 more frontline officers to secure its borders if a "hard Brexit" is to be achieved.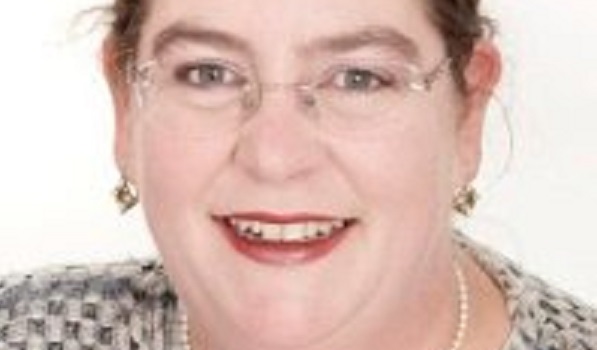 Britain needs 3,000 more frontline officers to secure its borders if a "hard Brexit" is to be achieved. A senior union official claims the "countdown clock is ticking" – with exit from the European Union 19 months away – and a massive recruitment drive required to plug the "current deficiencies" in staffing levels. Lucy Moreton, general secretary of the Union for Borders, Immigration and Customs, warned there are nowhere near enough officers to respond to the daily challenges of policing 'Border UK' – let alone the investment programme necessary for Britain to deal with the extra demands post-EU. If the UK departs both the single market and European Union Customs Union (EUCU) in March 2019, numbers of frontline officers will need to be bolstered from around 8,000 to 11,000, she said. The 37 per cent boost to Border Force personnel is "what we will require for a hard Brexit", she added. "And all the increase will have to be in frontline officers below Grade 6." That would take the overall manpower to 14,000 including higher-ranked officers, managers and staff. Ms Moreton said: "Of course at this stage we don't know what will happen, it's early stages." Already every single EU and non-EU passenger arriving in the UK is checked by officers. "But if we're out of the Customs Union, then intra EU freight will also need to be checked because of the likelihood of imposed tariffs," she told Police Professional. Ms Moreton admitted: "Britain's borders aren't secure." She said: "We don't have enough staff to respond to all the small vessels spotted. We don't have enough cutters to intercept small vessels at sea. "We don't have enough people to response when there are lorry drops. More often than not we can't get there." The Home Office last month admitted Border Force numbers fell from 7,911 to 7,670 in 2016/2017. And Ms Moreton said that shift working patterns meant retention was becoming a problem – claiming 75 per cent of the new intake of 150 Border Force officers at Heathrow last year had already left. Ms Moreton warned that with Brexit just 18 months away, Ministers needed to invest as a matter of urgency in Britain's customs' controls. "Ministers are well aware that the Border Force is not ready for Brexit at this point. They are trying to decide whether to invest in new IT systems and people, or just to invest in people," she said. "There are advantages to both but decisions need to be made now." The news comes just three weeks after a damning report claiming Border Force had not attended 27 of 62 small ports in 15 months. David Bolt, the Independent Chief Inspector of Borders and Immigration, said there was no visible deterrent to anyone trying to land illegal migrants or smuggled goods. The National Audit Office last year warned that while the number of people coming in Britain legally had gone up by 12million a year since 2012 – spending on the Border Force had fallen by 16 per cent from £626million to £525million. Dover and Deal MP Charlie Elphicke said the claims were "alarming". He said: "With Brexit it's clear we need to invest more in our borders. "We should bring in a US-style visa waiver system charging visitors £10 a time. That would boost the borders budget by over £200 million and deliver the investment we need." A Home Office spokesperson said: "Border Force uses a mix of expert officers, technology, data and intelligence to keep the border secure. "Recent successes speak for themselves — such as seizing a record amount of cocaine last year and stopping tens of thousands of illegal attempts to enter the country."