Experienced chief executive to join APCC
A new chief executive has been appointed by the Association of Police and Crime Commissioners (APCC).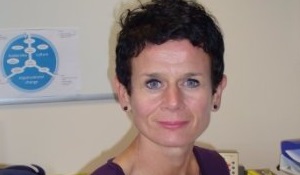 A new chief executive has been appointed by the Association of Police and Crime Commissioners (APCC). Susannah Hancock will take over as APCC chief executive in spring, bringing with her 25 years of experience of working in policing and criminal justice. Ms Hancock has served as chief executive for the Essex police, fire and crime commissioner since 2013, where she oversaw Roger Hirst's transition to becoming the first PCC to take on governance of fire services. She has previously been assistant chief executive at Victim Support and the national head of performance at the Youth Justice Board for England and Wales. Ms Hancock said she is "delighted" to have been appointed. "This is an exciting time for police and crime commissioners. I am very much looking forward to working with the APCC board, PCC membership and the secretariat to help drive and deliver positive change for PCCs and the local communities," she added. The APCC chief executive position has been filled on a temporary basis since last May, when Nazir Afzal resigned to make a media appearance that breached his contract. Mr Afzal had confirmed he would not take part in interviews without the consent of the APCC board, but made clear his intention to go on Question Time to discuss the Manchester Arena bombing. The board advised that doing so would be inappropriate given the contentious policing issues that could be raised with politicians who were also appearing on the programme. APCC chair David Lloyd said: "Susannah was an outstanding candidate and she will bring with her significant knowledge and experience of leading a police, fire and crime commissioner's office, alongside her experience in victim, public safety and criminal justice organisations. "Since their introduction over five years ago, PCCs have helped to shape government policy and Susannah's leadership will ensure the APCC maintains its influence. "I very much look forward to working closely with her."