'Exceptional chief constable' announces retirement from policing
A chief constable with more than 33 years' service has confirmed he will retire this September.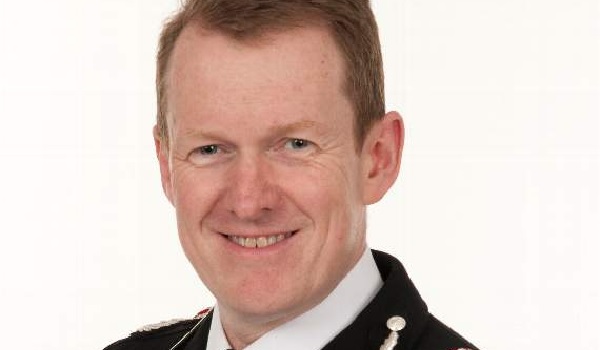 Essex Police Chief Constable Stephen Kavanagh, who has spent five years in the role, said he was leaving to spend time with his family before exploring other career options.
Police, fire and crime commissioner Roger Hirst said the recruitment process for a new chief constable will start in the next few weeks.
He added: "Stephen Kavanagh is an exceptional chief constable who leads the force with commitment, dedication and energy. Under his leadership Essex Police continues to significantly improve the way they support victims of crime, protect the public and keep our communities safe. This progress is reflected in increasingly positive HMICFRS Inspections.
"As chief constable, Stephen has made a number of tough decisions which he has managed openly and with integrity. These decisions mean that Essex is ahead of many other forces in terms of driving performance, building partnerships and collaborating. He has strong, successful relationships with partners and the public and it is fitting that under Stephen's tenure Essex Police is starting to grow again with an extra 150 officers due to start in the next nine months.
"When Stephen leaves Essex Police they will be in a much stronger position than when he joined. I would like to thank him for his contribution and the difference he continues to make for the people of Essex. I would also like to thank him personally for the open and collaborative working style we have built over the past few years.
Mr Kavanagh spent the majority of his policing career at the Metropolitan Police Service (MPS), starting in 1985 as a constable in Leyton, east London.
Working his way up the ranks, he was a founding member of the Racial and Violent Crime Task Force where he had a key role in implementing Community Safety units.
As a detective superintendent in 2003, Mr Kavanagh became Head of Intelligence in the Anti-Corruption Command and represented the MPS on the national Anti-Corruption Advisory group.
In 2008, he completed the Strategic Command Course and was promoted to Area Commander for north London before he was promoted to deputy assistant commissioner (DAC) for Territorial Policing.
Shortly after he was appointed DAC for Specialist Operations in November 2012, Mr Kavanagh became chief constable of Essex Police.
Mr Kavanagh said: "Leading this force has been the joy of my professional life. Together we have navigated the most difficult financial period policing has ever known. Today, I see an organisation with a sense of ambition for the future, one that is stretched but determined to do its best and one that has some remarkable people doing brave and difficult jobs.
"To carry on our work means planning not just for the next year or two but for the next five or ten. I have been determined that my leadership of our force would never shirk the decisions that need to be made. We have done that together and so now is the right time to make a stable transition to the leadership that will take us into the next decade.
"We are fortunate to enjoy a great relationship with an Essex public which supports our police, with some outstanding partners who understand our world and with a police, fire and crime commissioner in Roger Hirst who has with me fought and won arguments nationally to get more resource on our front line and to whom I'm extremely grateful for his support for what our force is trying to achieve."