Ex-MP sues forces and witness over VIP abuse claims
A former Tory MP accused of being a member of an alleged murderous Westminster child sex abuse ring is reportedly taking legal action against two police forces in the wake of the flawed Operation Midland inquiry.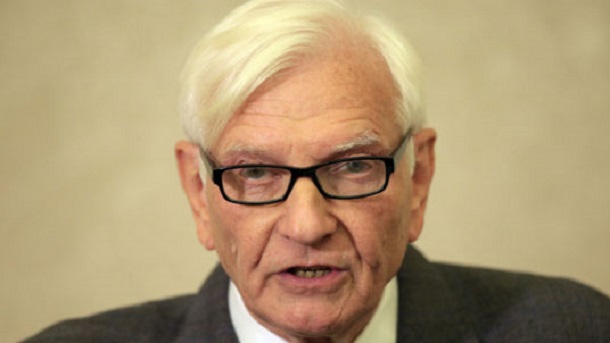 Harvey Proctor is suing the Metropolitan Police Service (MPS) and Leicestershire Police as part of an estimated £1 million damages claim for personal "losses" incurred.
The former MP for both Billericay and Basildon, who left politics 30 years ago after becoming embroiled in a sex workers' scandal, is suing the man who made the claims of his alleged involvement in a VIP parliamentary sex ring.
Mr Proctor says he lost his job and his home over Operation Midland, which was based on claims of an anonymous witness known only as Nick.
Lawyers for the 70-year-old have given the MPS two weeks to reveal Nick's full name and address.
He is said to be seeking more than £500,000 from the MPS for the loss of his home and job, and will be adding a further claim for exemplary damages for suffering caused.
Lord Bramall is understood to have been offered a six-figure settlement
The claim against the Leicestershire force is based on its actions with regard to Mr Proctor's personal life and his employment as the private secretary to the Duke and Duchess of Rutland.
The MPS spent a reported £2.5 million and almost 18 months investigating the claims before concluding there was insufficient evidence to support a prosecution.
Lord Bramall, former chief of the defence staff, who was also named by Nick, is understood to have been offered a six-figure settlement by the MPS.
Nick — who cannot be identified for legal reasons — is under investigation by Northumbria Police for perverting the course of justice.
In a separate development, the MPS was last week said to be investigating attacks aimed at Daniel Janner, the son of Lord Janner who was accused of sex abuse before his death in 2015. Lord Janner was also named by Nick.
Nails were driven into the tyre of a car outside Daniel Janner's home on two occasions. The same style of attack happened to a close friend of the family.
"This is an obvious attempt to intimidate us into agreeing a settlement with those taking action against my father's estate," said Mr Janner, a leading QC. "It will not work. These claims are false and we will not give in to them."
In December London Mayor Sadiq Khan was accused of a "completely unacceptable" failure to respond to the "acute ethical issues" raised by the sexual abuse allegations of the MPS inquiry.
Lord Carlile QC, the former head of City Hall's London Policing Ethics Panel, said the failure of Operation Midland – which investigated allegations against the former Home Secretary Leon Brittan and ex-Army chief Lord Bramall among others – had exposed concerns about policing which "clearly required action".
He said the issues – which included whether a complaint should be believed before an investigation had begun – should have been addressed by the panel.
But he said that the Mayor and his staff had instead been guilty of "inertia" and had appeared "uninterested" in taking action. Lord Carlile's criticisms followed a decision by the Deputy Mayor for Policing, Sophie Linden, to replace him as the head of the panel along with four other panel members whose contracts expired at the last mayoral election in May 2016.
Lord Carlile added that events had unfolded which clearly required work by the policing ethics panel, a "striking example being the aftermath of Operation Midland" and the acute ethical issues raised by Sir Richard Henriques' review last October.