Essex Chief Constable tells of officers using food banks
The head of Essex Police is pushing for a pay rise for his officers as he described how some people in his force feel under such financial pressure that a food bank was opened in a police station to support them.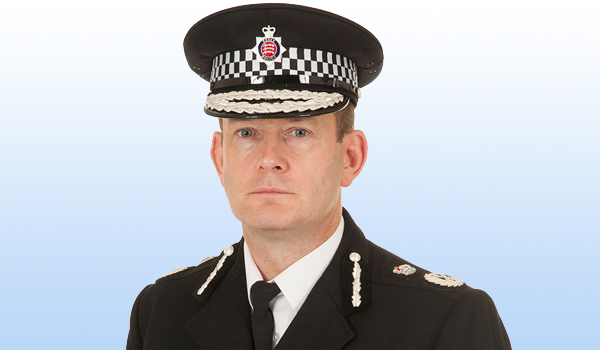 Essex Police Chief Constable Ben-Julian Harrington said a number of people had left the force citing financial reasons, taking up better-paid jobs outside of policing.
Among them were an officer who realised he could not afford to pay his bills after his wife fell pregnant, so he resigned to earn £250 a day as a scaffolder.
Another officer could not afford the daily commute and resigned to work in the family restaurant nearer to home, and a detective with two years' experience was tempted back to her old job selling double glazing and commission.
Mr Harrington raised the issue of pay in a speech to new police recruits and their families at a passing-out parade on a rainy Friday afternoon at Essex Police headquarters in Chelmsford.
Speaking afterwards, Mr Harrington said he prides himself on reading every retirement and resignation letter from the force, and that some people "simply cannot afford to stay. They are few and far between at the moment, but they are real," he said.
He said the parade was for 83 new recruits and there will be more than 3,750 officers in the force by the end of the month, which is the "biggest we've ever been".
"But, of course, they'll only stay if they can afford to stay, and if they can't afford to pay their bills then they're going to think practically, how do they continue to be a police officer," said Mr Harrington. "We've got to make sure they can do that.
"They don't want to be rich but they want to make sure they can raise their family and that they can afford to live. We've got a station in this force where there's a food bank, where officers are thinking that they're under that kind of pressure.
"I've had officers leave because they had to go back to the family business, gone back to being a scaffolder. That's no disrespect to that business or scaffolding, but actually they joined to protect this county, they joined to keep people safe. We need to give them the opportunity to make sure they can realise that vocation."
In his speech to new recruits, he said police pay had fallen behind that of other sectors by 17 per cent since the year 2000 and that "pay gap is simply too big to ignore".
He said more must be done to ensure officers are "remunerated fairly and in line with the rising cost of living. I need the officers and staff of Essex to focus on helping people, keeping people safe and catching baddies," he said.
"Not whether they can afford to stay in policing. You guys can't Taser your gas bill. You can't handcuff the family food shop and you can't arrest the rise in your mortgage. You need to be able to afford to stay in policing."