Erosion of neighbourhood policing has hampered fight against terrorism
Extremism appears to be on the rise and becoming more complex, but police do not have the right tools to tackle it effectively, according to a new report published today (December 8) by crime and justice consultancy Crest Advisory.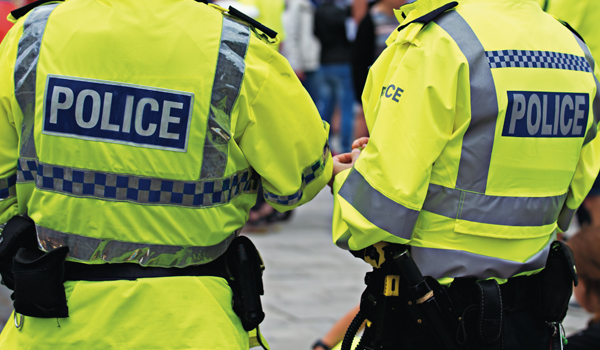 As part of a project researching the response of policing to extremism, Crest conducted interviews with national experts, former extremists and examined two police force areas, where interviews were conducted with police officers, local stakeholders and members of the public.
Officers spoken to as part of the research expressed concern that the "hollowing out" of neighbourhood policing in recent years had made it harder for them to identify tensions and other signs of extremist activity within communities.
The report further found that efforts are being hampered by the lack of a definition on extremism and the absence of a national framework for the policing of extremist protests. This has led to a wide variation in practice between different forces.
Fieldwork conducted for the report also revealed that many officers perceive there is a lack of training and guidance in identifying and responding to extremism.
The report found multiple indicators that suggest extremism is growing, including rises in recorded hate crime, with big spikes following major incidents, such as the 2017 terrorist attacks in London and Manchester and record numbers of people being referred to the counter-radicalisation programme Channel.
The report further found that extremism has become more fluid and increasingly facilitated by social media, linked to a general coarsening of political discourse. It documents the rise in online abuse, including abuse aimed particularly at female MPs.
Government policy on counter-extremism was said to be "confused" due to being "caught between integration work traditionally led by the Ministry of Housing, Communities and Local Government, and counter-terrorism which is led by the Home Office".
Crest also noted that the last government strategy on counter extremism was published in 2015 and is therefore out of date.
Harvey Redgrave, chief executive officer of Crest Advisory and author of this report said: "It is obvious to everybody involved in counter extremism work that the police have a vital role to play – from investigating hate crime and managing protests and disorder, through to preventing radicalisation and acts of terrorism.
"However, the current lack of clarity from within central government on what constitutes extremism and on the best strategy to address it has left the forces and their partners at a local level ill-equipped to respond to what the public perceive to be a serious and growing threat.
"There is an urgent need for the Government to define the problem clearly at a national level so that the police and other agencies can develop a consistent, coherent and more joined-up approach to tackling this extremism and the harms it causes."
Sara Khan, Lead Commissioner for Countering Extremism, said: "Over the decades Britain has built a robust counter-terrorism machinery which has evolved with the changing terrorist threat. In contrast our national counter extremism machinery is weak, poorly coordinated and behind the curve.
"That is why the Commission has called on the Government to refocus efforts on countering hateful extremism. This has become even more pressing as we have seen extremists exploit the Covid-19 pandemic to spread disinformation and dangerous conspiracy theories in an attempt to incite hatred and violence, damage social cohesion and undermine our democracy.
"I welcome Crest's timely report calling on the Government to reboot its Counter-Extremism Strategy and making further recommendations for policing in particular. They pinpoint some of the crucial obstacles, from the lack of a shared understanding of the problem and objectives, to the necessary tools required in ensuring a robust and effective counter extremism approach."