England fans commended but football lead promises 'firm line' on disorder
Policing's football lead has praised the behaviour of English fans at the World Cup despite a few letting their fellow supporters down.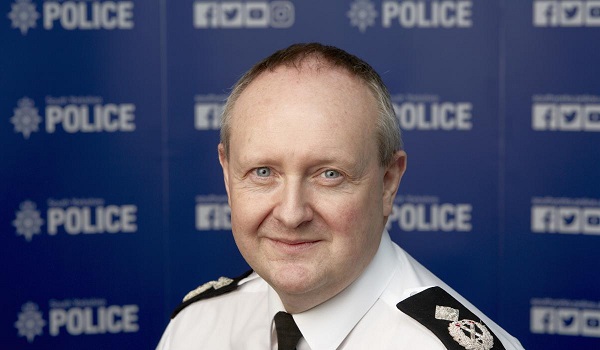 With England due to play its final group stage game on Thursday (June 28), Deputy Chief Constable Mark Roberts thanked the majority of fans who have contributed to a "great atmosphere" at the event.
Just four banning orders have been imposed on England supporters so far – with the most recent placed on 58-year-old David Batty and 52-year old Michael Burns on Tuesday (June 26) over an anti-Semitic video that circulated online.
Both men will be prevented from attending further matches for three years.
A team of UK officers is operating in Gdansk to support international colleagues, with Mr Roberts promising a "firm line" will be taken on any disorder.
Officers in the UK have also stopped fans deemed a public order risk from travelling to Russia and have imposed a further seven banning orders.
On Saturday (June 23). 57-year-old Michael Herbert appeared at Leicester Magistrates Court in connection with a video appearing to show England supporters singing anti-Semitic songs and making Nazi salutes.
Herbert was found guilty and issued with a five-year football banning order.
Paul Johnson, 25, was also given a banning order following a separate incident on a train near Moscow.
Mr Roberts said: "The behaviour of the fans out in Russia has been, in the main, excellent, and they are making friends wherever they are going.
"While there have been a couple of isolated incidents, which have been dealt with swiftly by police in both Russia and the UK, the vast majority of the fans out in Russia are simply enjoying the football and being good guests of the country.
"This is reflected in the relaxed style of policing we have seen from Russian police, and has resulted in a great atmosphere for all supporters and the local residents."