Emergency SMS for deaf piloted
A new emergency SMS for users who are deaf, hard of hearing or have speech disorders is being piloted in Norway.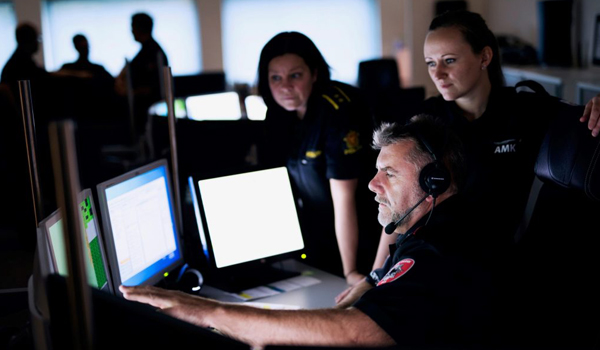 "Contacting the emergency services is crucial in an emergency, but not everyone can make a voice call," said Cecilie Daae, General Director of the Norwegian Directorate for Civil Protection (DSB). "Emergency SMS (eSMS) makes everyday life safer for citizens who are deaf, hard of hearing or impacted by speech disorders to directly contact skilled operators at the emergency centre in an emergency situation."
The eSMS pilot project is being led by the DSB in cooperation with the National Police Directorate and the Norwegian Directorate of Health. The two-year pilot will allow the DSB and the emergency services to understand how the solution is used and how operational routines work and provide the basis for assessing how such a service could be organised in the future.
The DSB says eSMS will not replace the existing text service for emergency calls but will work in parallel for the pilot period.
eSMS is supported by the Frequentis integrated communication and control system (ICCS), which has been operational since 2016 within Nødnett, Norway's digital network for police, health services and fire and rescue services. The eSMS service allows pre-registered users to log emergencies by text. The system can receive messages sent to emergency numbers and will alert the ICCS operator. Messages can then be addressed with a series of questions via the ICCS or in Outlook to ensure enough information about the incident is gathered.