Emergency services to trial live streaming of 999 calls
Emergency control rooms could soon be able to see live footage streamed by eyewitnesses at the scene of incidents.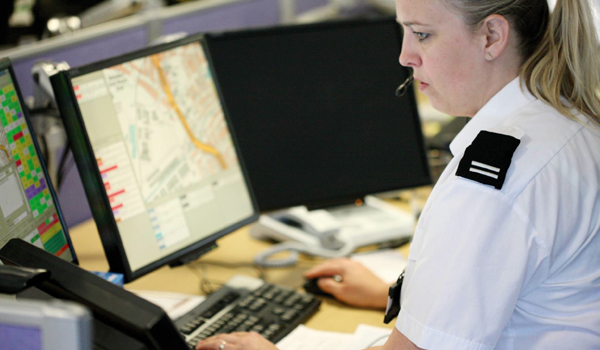 Emergency control rooms could soon be able to see live footage streamed by eyewitnesses at the scene of incidents.
West Midlands Fire Service will be trialling the new service, which is the first-ever smartphone solution that enables 999 callers, with compatible mobile devices, to securely send live footage or images of incidents to emergency service control rooms.
It works by sending 999 callers a text message with a URL that, once clicked, provides a real-time live-stream of an incident directly to the control room.
The service, 999EYE, will also provide the emergency service with precise GPS (global positioning system) coordinates, helping to pinpoint the exact location of an incident.
This will enable control staff to quickly establish the severity of an incident and then ensure that response crews have been safely and efficiently dispatched to locations with the information they need.
999EYE has been developed by West Midlands Fire Service in collaboration with messaging solution company PageOne, part of the Secure Digital Solutions division of Capita.
Steve Taylor, area commander for Organisational Preparedness at West Midlands Fire Service, said: "Our fire crews currently take an average of just four minutes and 40 seconds to reach emergencies in which people or buildings are in danger. Responding to incidents safely, quickly and assertively is key to reducing casualties and damage to property.
"We're proud to be at the technological forefront by with 999EYE. It will help to ensure that people get the most appropriate response, complementing the skills of our expert control staff in obtaining information from 999 callers."
West Midlands Fire Service will be the first emergency service to go live with the system once further testing is completed, although the 'public' go-live date is still to be confirmed.
Chris Jones, chief executive officer of PageOne, added: "Conceived by West Midlands Fire Service and jointly developed with Capita, this is a groundbreaking solution that has the potential to deliver significant benefits to blue light services and the general public.
"In addition to fire and rescue services, this technology could advance the way 999 calls are reported and dealt with by the police, ambulance services, the Maritime and Coastguard Agency and mountain rescue services across the UK."
He said the live footage can also provide more "qualified information" to partner agencies to help manage the incident more effectively, as well giving invaluable up-to-date information to blue-light responding crews who have been mobilised to the incident, supplementing details initially taken from the 999 call.
It can also help identify hoax calls to ensure resources are mobilised only when necessary.