Emergency services praised on anniversary of Salisbury poisoning
The Prime Minister has commended the police, other emergency services and the public exactly one year on from the Novichok incident that killed a woman and seriously injured four others.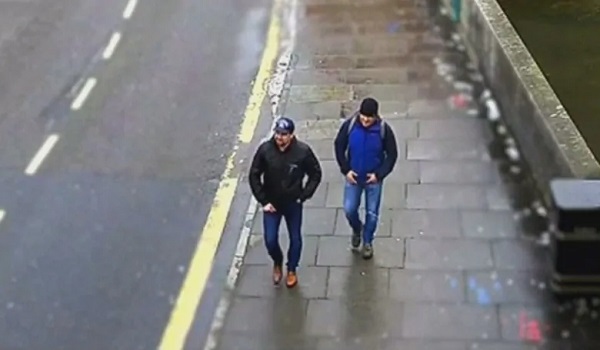 Theresa May said: "Today is an important milestone for Salisbury as it emerges from the shadow cast by the use of chemical weapons on the streets of our country." 
On March 4, 2018, Sergei and Yulia Skripal were found poisoned by the chemical Novichok in Salisbury city centre.  
Detective Sergeant Nick Bailey, who went to the Skripals' home to investigate, was also contaminated and was later taken seriously ill. 
Months after the incident, Dawn Sturgess fell ill after finding a perfume bottle believed to have been used in the attack and spraying the substance on her skin. She died later in hospital. 
On Friday (March 1), the Department for Environment, Food and Rural Affairs (DEFRA) announced the final site of decontamination had been declared safe in Salisbury.  
The Prime Minister said "[t]oday is also an opportunity to reflect on the work of so many people who have played a part in the recovery effort, from all of the dedicated emergency service workers, council staff and public servants, to the skilful and brave men and women of our armed forces who have led the unprecedented clean-up operation." 
Wiltshire Police had to request mutual aid from forces across the country to meet the extra demand of the incidents including counter-terrorism officers from the Metropolitan Police Service.  
Wiltshire Police Deputy Chief Constable Paul Mills said: "To say this has been an unprecedented year for policing in the county would be an understatement. Our priority throughout has been to keep people safe, and we have worked closely with up to 26 partner organisations over the last 12 months to do that." 
Approximately 250 officers from the Counter Terrorism Policing Network have worked on the investigation, collecting over 11,000 hours of CCTV footage, took over 1,700 statements and seized 3,700 exhibits.  
Mr Mills added: "The policing operation locally has been unprecedented in its size. Over 15,000 individual police duties have been worked, across 20 cordons across the two areas alone. We have seen over 1,200 police officers from 40 different police forces provide support to the local policing response and assistance to recovery. 
"I would like to say thank you to the public of Salisbury and Amesbury, both residents and visitors, who have been incredible. They have provided huge support to the police investigation over the last year, notwithstanding the continued disruption to everyday life that the cordons have caused." 
Mrs May added: "And today is a chance to acknowledge the spirit of the people of this city and I offer my thanks to every single one of them. 
"I hope they can be encouraged by the announcement on Friday that the clean-up operation in South Wiltshire is now complete, and that moving forward Salisbury will once again be known for being a beautiful, welcoming English city and not for the events of March 4, 2018."