Emergency funding needed to tackle rising knife crime
Chief constables and police and crime commissioners will set out how much additional resources are needed to quickly address "horrific" violence across the country.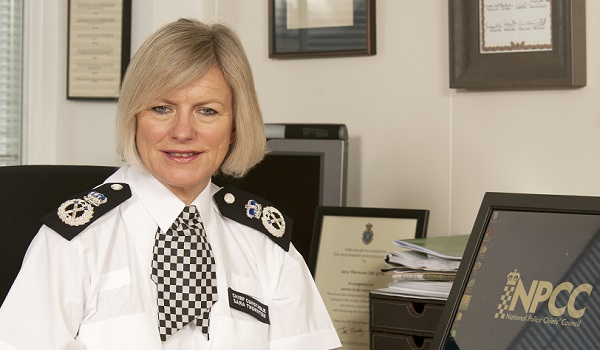 The Home Secretary Sajid Javid met with senior officers from across the country on Wednesday (March 6) and was told a rise in serious violence must be treated as a "national emergency". 
Following the meeting, the National Police Chiefs' Council (NPCC) called for emergency funding to increase operational activity in affected areas. 
The NPCC said it will be setting out the scale of funding needed by the end of this week. 
Mr Javid said total police funding in 2019/20 will increase by up to £970 million – the biggest increase since 2010 – enabling the police to continue recruiting and fill crucial capability gaps such as detectives. 
However, the NPCC said this was not enough and continued long-term funding is needed. 
NPCC chair Sara Thornton said: "Our meeting with the Home Secretary was very constructive. Police chiefs asked for emergency funding to increase operational activity in affected areas to bear down on violence." 
The Association of Police and Crime Commissioners (APCC) said it would be working with chief constables to set out how much emergency funding would be required to effectively tackle the issue. 
APCC chair and serious violence lead Mark Burns-Williamson PCC said: "PCCs have been clear that much more needs to be done to tackle the significant rise in knife and violent crime across the country. This is an issue that blights our local communities and one that remains a top priority for PCCs in both urban and more rural areas.  
"PCCs are responsible for setting the police budgets locally and we will be working closely with chief constables and the Home Office in the coming days to set out the scale of emergency funding and resources required to tackle this critical issue." 
At the meeting in London Mr Javid praised the work being done to address high–profile stabbings seen across the country, including the horrific murders of two 17-year-olds in London and Manchester in the past week. 
He said: "I am deeply concerned by the rise in serious violence brought into focus by the murders in London and Manchester. We are working hard with police and other partners and agree that it requires action on many fronts. 
"I'm listening to the police officers and the purpose of this meeting was to discuss what more can be done."