Eight 'paedophile' suicides after exposure by hunting groups
The National Police Chiefs Council (NPCC) has claimed that "police officers are always the best placed to investigate crimes" after forces reveal the number of suspects who took their own lives after being identified by 'paedophile hunters'.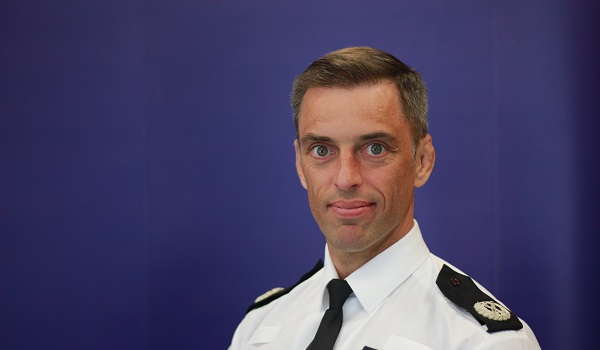 It has been revealed today (January 9) that at least eight people have committed suicide after being exposed by hunters in the past six years, according to BBC research. 
Activists from such groups usually pose as children on social media sites and chatrooms and begin interacting with offenders to entrap them. After a 'relationship' has been developed, they arrange to meet the offender, and then confront and expose them online and often attempt to detain them until police arrive. 
Assistant Chief Constable Dan Vajzovic, NPCC lead for Online Child Sexual Abuse Activist Groups, told Police Professional that previous cases show that offenders often end up becoming vulnerable to self-harm and there have been cases of accused people committing suicide. 
He claimed the activity of such groups risks diverting police from higher priority cases as it "is not targeted and they don't assess threat". 
He expressed further concerns that "unlike our officers these groups have no way of protecting child victims – they operate without any procedures to keep people safe".  
Mr Vajzovic highlighted serious issues in the standard of evidence that they gather and poor disclosure can place significant demands on the police and the criminal justice system. Some evidence is so bad it can cause cases to collapse, he added. 
And he said there are examples where some of their activity is a cover for criminal activity like blackmail and extortion. 
Mr Vajzovic knows that "the nature of the groups means that home addresses of offenders, and their innocent family members, is posted online – this can lead to innocent people being the victim of abuse and harassment". 
He said that activists who report concerns to the police without taking any action in the real world are of less concern. 
"However, on the balance of evidence and previous cases the disadvantages of activists who carry out real world interventions well outweigh any small advantages.  
"The police will always be best placed to deal with crime and officers are highly trained in detecting abuse online, protecting victims and bringing offenders to justice." 
Mr Vajzovic also emphasised the scale of the work done by the police.  
"More than 400 people are arrested in the UK every month for child sexual abuse and more than 500 children are protected from harm every month.  
"We will investigate every allegation of abuse, no matter where or who it comes from. 
"Protecting children from abuse is a top priority for every police force and we understand people's concerns in relation to the safety of their children online and the desire to protect them. 
"The police are best placed to deal with this, and officers are highly trained in dealing with such cases."