Dutch court denies bail for UK suspect due to Brexit fears
The Court of Appeal in Amsterdam has cited uncertainty over Brexit as a key factor in its decision to deny a British suspect bail.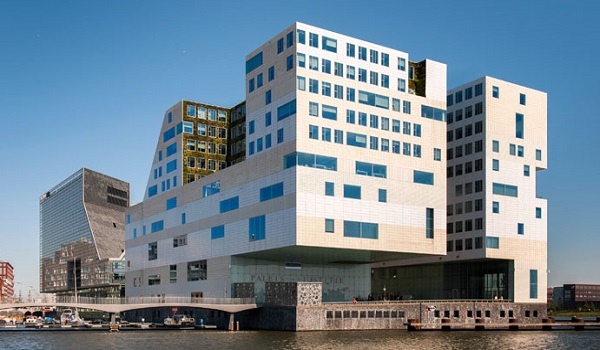 Without giving details of the man's identity or crime, the court announced that the probability he would flee the Netherlands for the UK is considered to be too high for him to be released from custody.  
"Given the approaching Brexit, it is unclear whether the suspect will be traceable or available to the Dutch justice system," the court said. The ruling noted that the suspect, who is 19 years of age, has no residence in The Netherlands but maintains a residential address in the UK.  
"We don't agree with this decision," said the suspect's lawyer, Rachel Bruinen. "No one knows what the situation will be after March 29," she said. 
Following the second defeat of the Government's withdrawal deal on Tuesday (March 12), departure from the European Union remains scheduled for that date. At this stage there is still no agreement in place on what the relationship between the UK and EU will be after Brexit. As such, it is unclear if extradition would even be an option available to The Netherlands should a suspect wanted by Dutch authorities be captured in the United Kingdom. 
Ms Bruinen said that point is essentially not relevant to her client's case. "Apart from Brexit, there has to be a real risk of the suspect fleeing to escape trial. Just because my client is a British citizen, does not mean that he will either escape or otherwise be unavailable for trial," she said.  
Ms Bruinen said she will continue to try and secure her client's release, and she will weigh her options in order to fight the decision. 
The case underlines the challenges Britain and the EU face in maintaining security co-operation at current levels post-Brexit. 
Last month Germany announced it would stop the extradition of its citizens to Britain immediately after Brexit, even if the UK leaves the EU with a deal. Under its constitution, Germany has strict limits on the extradition of its nationals. The only potential exceptions permitted are for requests from other EU countries, which are made via the European Arrest Warrant, or to an international court.  
This means Berlin will reject any British requests to arrest German nationals after Brexit, even if a planned 21-month transition period comes into force. During the transition period – an integral part of Theresa May's deal with Brussels that can be extended to the end of 2022 – the UK would still apply EU law in full and stay under European Court of Justice jurisdiction.