Durham Constabulary commits to equality, diversity and inclusivity in all areas of work
Durham Constabulary Chief Constable Jo Farrell has signed a commitment to enshrine equality, diversity and inclusivity in everything the force does.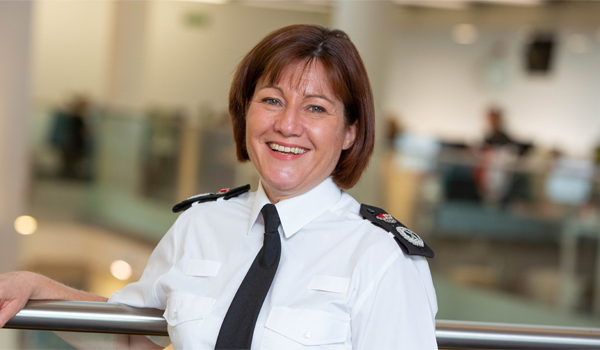 The six-point pledge includes commitments to ensure all officers and staff feel accepted in the workplace; that everyone has a voice, that diversity and difference are respected and that all force policies and procedures are fair.
The Inclusion Charter was launched across the force this week with every officer and member of support staff able to access information about the pledge.
The commitment comes after Durham Constabulary was named in the Inclusive Top 50 UK Employers List last month, in recognition of its continued dedication to workplace diversity, equality and inclusion.
Ms Farrell, who in 2019 became the first female chief constable in Durham's 180-year history, said: "Inclusion must lie at the very heart of our organisation and that is why I wanted to make this public commitment to support diversity and inclusion in the workplace.
"Every officer and member of staff has a voice and I believe that all our staff should be treated equally, fairly and with respect to ensure they have a sense of belonging to Durham Constabulary.
"We all have a part to play in ensuring the force has a strong culture of inclusivity and that our diverse communities are policed by a workforce which reflects them."
It is the first time the force has been included in the annual Inclusive Top 50 UK Employers List, which celebrates the UK's top 50 organisations that promote inclusion across all protected characteristics, throughout each level of employment within an organisation.
Durham Constabulary was one of six police forces to be included in the list, which recognises the promotion of all strands of diversity, including age, disability, gender, LGBT, race, faith and religion.
It also honours the efforts of organisations that proactively recruit, retrain and retain a truly diverse and inclusive workforce.
Neil Stonehouse, lead for Durham Constabulary's Disability Support Group, said: "The adoption of the force Inclusion Charter is a very positive step which is supported by all of the force staff associations and networks.
"A fully inclusive organisation is an aspiration to aim for and the charter shows the force's commitment to the concept of inclusion.
"From a Disability Support Group perspective this commitment sends out a strong message about the importance and worth of every colleague and as such will be welcomed by everyone in the force affected by disability."