DUP attacks Gerry Adams` appeal to quash prison escape verdicts
Sinn Fein leader Gerry Adams has launched a legal bid to overturn two historical convictions for trying to escape from prison.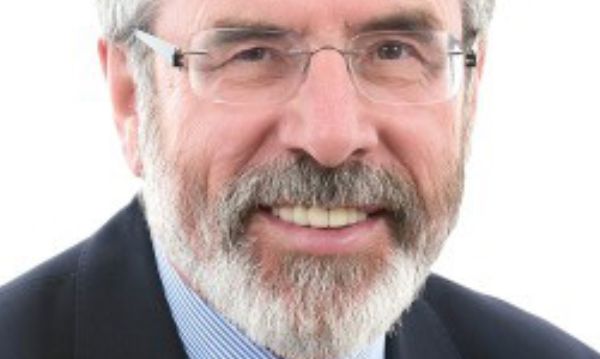 Sinn Fein leader Gerry Adams has launched a legal bid to overturn two historical convictions for trying to escape from prison. Mr Adams confirmed he had started appeal proceedings over the failed jail breaks which occurred while he was interned in the Maze Prison in the 1970s. His escape attempts are highlighted on his party`s website. It reads: "He [Gerry Adams] was interned without trial in 1972. In July of that year he was released to participate in secret talks in London. After his re-arrest he tried to escape and was imprisoned. He was released in 1976." The Democratic Unionist Party (DUP) said the legal case is an attempt by Mr Adams to rewrite his own history. "I think that Gerry Adams is living in denial because of course he will not come clean and admit he was in the IRA," said DUP MP Sir Jeffrey Donaldson. Sir Jeffrey called on the Sinn Fein leader to instead co-operate with the authorities to give IRA victims justice. "It`s all very well Gerry Adams saying he demands justice, but what about equality and justice for IRA victims?" he said. "I think Gerry Adams should be doing a lot more and expending his energy to help those who suffered as a result of IRA violence." Mr Adams` appeal against convictions he received in 1975 in two separate Diplock Court trials – cases tried by a judge sitting without a jury – relate to two attempts to escape from internment. Mr Adams added: "Following the recovery of a document by the Pat Finucane Centre in October 2009 from the British National Archives in London, I instructed my solicitor to begin proceedings to seek leave to appeal the 1975 convictions." Mr Adams was among hundreds of republicans interned at the height of the Troubles. He has lodged papers with the Court of Appeal, with a hearing due in the autumn. The Northern Ireland Court Service confirmed Mr Adams` appeal process. Internment without trial for those suspected of being involved in violence was introduced in 1971 by Northern Ireland Unionist Prime Minister Brian Faulkner. Mr Adams was interned in March 1972, but was released in June that year to take part in secret talks with the British Government in London. He was rearrested in July 1973 at a Belfast house and interned at the Maze prison, also known as Long Kesh. On Christmas Eve 1973 he was one of three prisoners apprehended by warders while trying to cut their way through the perimeter fencing. In July 1974, according to Government files, he again attempted to escape by switching with a visitor at the Maze. He was subsequently sentenced to 18 months for attempting the escape. In the first wave of internment raids across Northern Ireland, 342 people were arrested. The policy of internment lasted until December 1975. During that time, 1,981 people were held – 1,874 nationalists and 107 loyalists.