Dubai police begin hoverbike training 
Dubai's police force has begun training a team of officers to pilot a new flying motorbike and announced that the vehicles – which are essentially piloted drones and cost around £100,000 each – should be in service by the end of next year.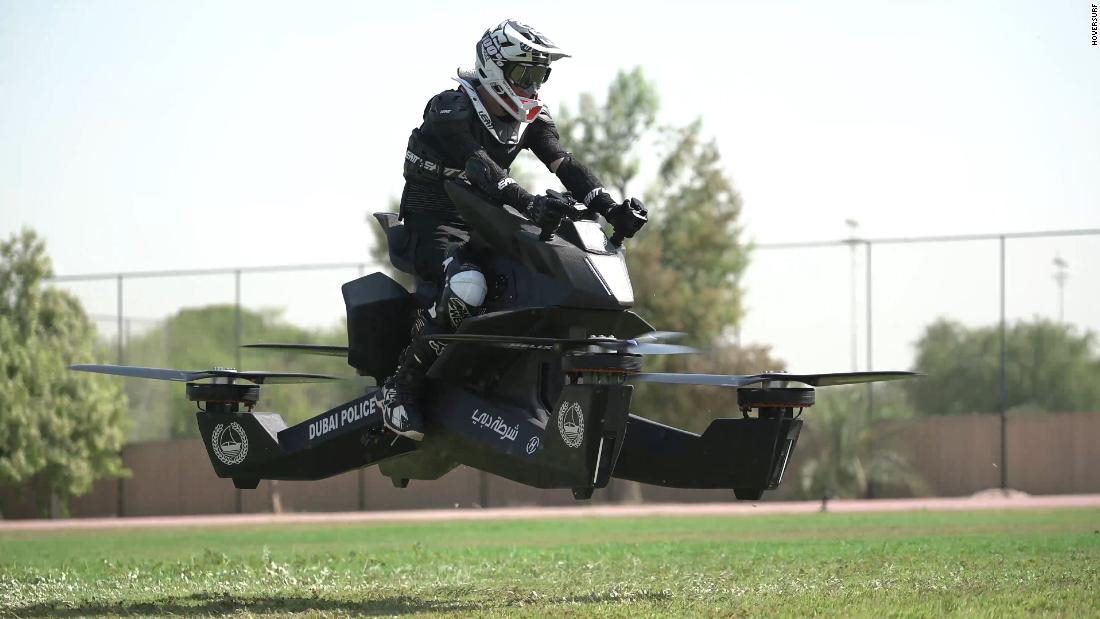 Dubai police signed a partnership agreement with California-based Russian manufacturer, Hoversurf, which has gifted the first model to the force to enable training to begin.  
Each drone has a restricted top speed of 52 knots and can reach an altitude of up to 5 metres. Flying time is up to 25 minutes, depending on the weight of the pilot. The vehicles can remain airborne for up to 40 minutes in unmanned mode.  
Brigadier Khalid Nasser Alrazooqi, general director of Dubai Police's artificial intelligence department, described the electric vertical take-off and landing vehicle as a first responder unit used to access hard to reach areas. Pilot candidates have been chosen from those who are able to ride motorcycles and have drone operating experience. 
Two crews are currently undergoing training and the Dubai force has the exclusive rights to order as many of the vehicles as they want once training is complete.