Drugs into prison drone gang sentenced to 40 years 
Seven members of an Organised Crime Gang (OCG) who flew drones containing drugs worth over £500,000 into prisons have been jailed.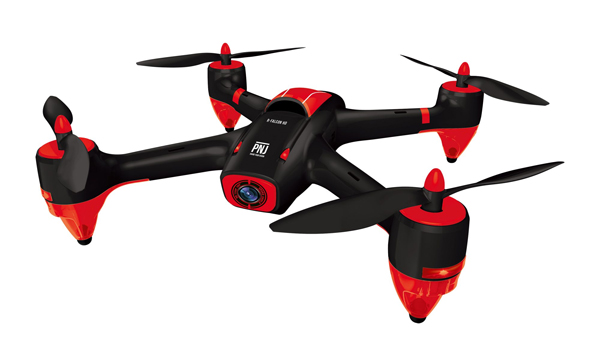 The investigation led by the West Midlands Regional Organised Crime Unit's Prison Intelligence Unit & Prison Investigation Team is believed to be the largest ever mounted of its kind. 
The gang flew drones carrying skunk cannabis, synthetic drugs crack cocaine, heroin, amphetamines and steroids as well as mobile phones, SIM cards and memory sticks into prisons in Birmingham, Liverpool, Wolverhampton and in the counties of Worcestershire, Warrington and Lancashire. 
In a 14-month period between April 2016 and June 2017, the gang made 55 drone drug drops into the prisons, including 1kg of cannabis and 1.5kg of Spice or Mamba. 
Serving inmates helped to co-ordinate the enterprise in liaison with other members of the gang on the outside. 
The gang's ringleader, Lee Anslow, 31, was behind bars when he co-ordinated approximately half of the drug drone flights.  
A search of his cell at HMP Hewell in September 2017 recovered £20,000 worth of drugs. A hidden list of contact numbers was also found. 
Anslow, the nephew of the infamous West Midlands drug dealer John Anslow, was sentenced to ten years in prison. 
Eleven drones either crashed or were seized by police before take-off with their illicit cargo inside. 
The main drone pilot, Brandon Smith, 24, controlled the flights of a minimum of 30 drops. The first seized by the police in May 2016, flown by Smith, was carrying 80kg of synthetic cannabis and two mobile phones, which were recovered. Smith received a sentence of seven years. 
Five other gang members were jailed for between 18 months and four years and three months at Birmingham Crown Court on Friday (October 26), with total sentences adding up to 40 years. 
The remaining members of the 15-strong gang received suspended sentences or community orders, with two other men due to be sentenced in November.