Drop in complaints against PSNI
Complaints against the Police Service of Northern Ireland (PSNI) have fallen to the lowest point in nearly a decade.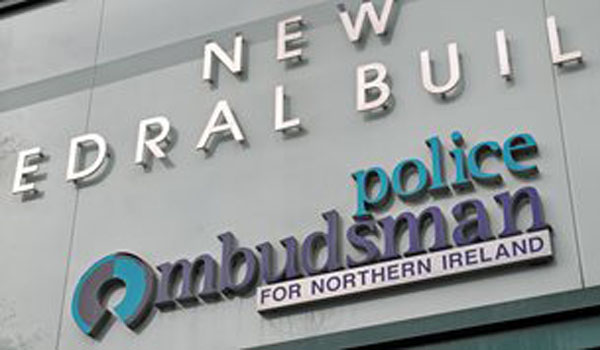 Complaints against the Police Service of Northern Ireland (PSNI) have fallen to the lowest point in nearly a decade. Just 2,797 complaints were investigated by the Police Ombudsman for Northern Ireland (PONI) in 2016/17, down eight per cent on the previous year. The number of allegations contained in these also fell, from 4,966 to 4,725 – continuing a decline over the last three years. The figures, revealed in the PONI's annual report, mark the first time the PSNI has received fewer than 3,000 complaints in any year since 2008. Most of the allegations made to the PONI related to failure in duty, oppressive behaviour and incivility. Complaints made following arrests fell to the lowest level in five years, at 410. However, complaints arising from criminal investigations rose by ten per cent to 850. Around four in ten complaints submitted to the PONI were subject to full investigations. The figures show the complaints were substantiated in more than a fifth of investigated cases. The PONI made 261 recommendations for disciplinary action, and 24 recommendations that an officer be prosecuted. Belfast City District received more than a quarter of all complaints, but also saw the largest decrease at 19 per cent. This was followed by Derry City & Strabane, which fell 13 per cent. While officers in Mid & East Antrim saw a 17 per cent rise in complaints received, the PONI said this could partially be explained by policing of a protest near Carrickfergus. The report also found that just 46 per cent of complainants said they were satisfied with the service they received – far below the PONI's 60 per cent target. The office fell just short of its goal of maintaining 80 per cent confidence in its impartiality. The PONI also highlighted its own lack of resources as its budget has fallen by ten per cent since 2012. Police Ombudsman Dr Michael Maguire said cuts have meant investigators have been unable to pursue complex cases in a timely fashion. "A further cycle of funding reductions will lead to a decrease in the service provided by the office," he added. "This means an inability to conduct timely investigations, including investigations into serious criminality by police officers. "There is a potential it will also reshape the functions of the office by the back door by undermining our ability to deal with all public complaints against the police. This situation cannot be permitted to continue."