Force enlists public in spotting drones at Heathrow
The Metropolitan Police Service (MPS) has appealed to plane-spotters and volunteers to help in monitoring the skies around the UK's busiest airport.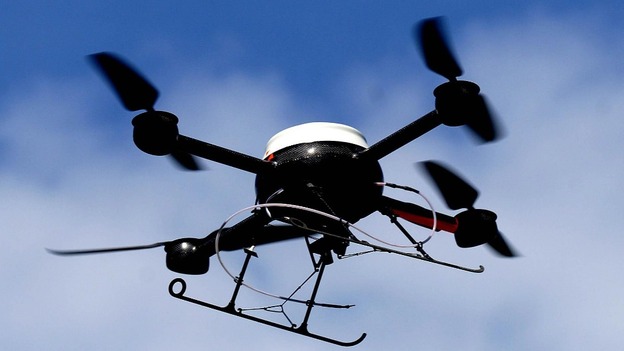 The force has launched a volunteer scheme, 'Heathrow Airport Watch', to help in the fight against crime and terrorism at the airport. 
A MPS spokesperson said: "Heathrow Airport Watch is a membership scheme for aviation enthusiasts run by the Met's Aviation Policing Unit. 
"Its purpose is to help prevent crime and terrorism by asking its members to look out for anything out of the ordinary and to contact us if they see anything suspicious. 
"The scheme works by providing members with a photo identity card and lanyard to wear, so they can be easily identified by police and security teams at the airport." 
Volunteers have to pay a fee of £7.50 for the airport security check and the issuing of an identity card. They should also learn the airport's bylaws. 
The military was previously brought in to assist the Metropolitan Police Service (MPS) after sightings of a drone temporarily halted flights at Heathrow on January 8.
The MPS said a "full criminal investigation" has been launched and the drone operator "could face a life sentence".
Drone-tracking technology, which prevents drones flying within a designated exclusion zone, was also brought in by the RAF and used for for a short time. 
It comes after thousands of passengers were caught up in disruption at Gatwick last month following reports of drone sightings.
MPS officers were "swiftly deployed across the airport" at Heathrow and were among those who saw the drone at shortly after 5pm, which led to all departures being cancelled for just under an hour.
MPS Commander Stuart Cundy said: "Our priority is keeping the airspace over London's airports safe for the thousands of planes flying in and out every week. 
"Any deliberate acts to endanger the airfield and aircraft are serious offences that can carry lengthy prison sentences. If flown into the path of an aircraft, a drone has the potential to cause great harm to those on-board. Anyone caught illegally operating drones will be dealt with robustly. 
"We understand the extensive frustration and inconvenience that suspending flights causes the public."" 
Commander Cundy had previously confirmed that police officers were among those who saw the drone and that a full criminal investigation had been launched, with authorities having learnt from the previous drone incident at Gatwick in December last year.
This involved carrying out extensive searches around the Heathrow area to identify any people who may have been responsible for the operation of the drone.
He also said that under the Aviation Security Act, it is an offence to endanger the safety of an aircraft, anyone found guilty of this offence could face a life sentence.