Drone report: UK regulation 'in chaos' as UAVs caught spying on criminal investigations
The "privacy" of police forces operating unmanned aerial vehicles (UAVs) is at risk as well as the physical space of individuals or communities impacted by their data collection, a leading report has warned.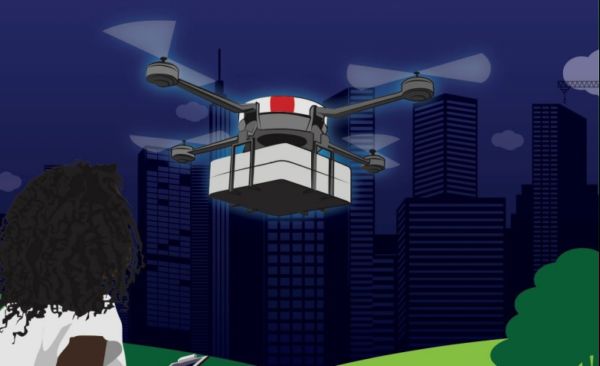 Laws on the use of so-called drones are in "chaos" as authorities have let "the genie out of the bottle" with hundreds of thousands now flying across the UK, robotics expert Professor Noel Sharkey argues.
The UAVs have been used to spy on police forces while they are investigating crimes, smuggle drugs into jails and involved in near-misses with aircraft, the Foundation for Responsible Robotics study says.
Heightened privacy considerations are needed along with a stricter stance on data protection guidelines while erosion of human rights including "justice infringements" should be considered before launching any unmanned operation, key findings from the Drones in the Service of Society report recommend.
Outside of industrial uses, drones have gained a well-deserved bad reputation as tools for violations of human rights, breaches of privacy and irresponsible and dangerous uses by hobbyists – particularly at airports.
But properly regulated, new uses of drones are emerging that could "greatly benefit us all", the report concludes.
A number of common privacy concerns can arise from drone operations generally. For instance, they can engage informational privacy by collecting data about individuals, communities, or locations and might even "invade the physical space of individuals".
And UAV use can engage the privacy of the drone operators themselves in some circumstances.
For example, drones might be used to record video, photographs and locational information of known individuals, or might collect information of third parties incidental to other information collection activities, the reports warns.
Another example of potential privacy violations is posting images and crowdsourcing searches for victims, something which occurred in the 2015 Texas Memorial Day floods.
Finally, the report suggests that privacy and anonymity of drone operators, such as policing, also needs consideration; particularly in situations where the operator might face censorship, retaliation or safety risks.
The report concludes that operators will need to strike a "balance" between the various interests engaged by drone operations and consider how to best address privacy concerns in the circumstances of a particular UAV operation.
Professor Sharkey has long campaigned against the excessive use of drones in policing and armed conflict due to privacy issues.
But he says that "we mustn't throw the baby out with the bathwater", adding: "It is now clear that the responsible use of this technology could be enormously helpful.
"When we have natural disasters, starving people in conflict, or emergency need for medicines, drones can come to the rescue."
However, the report authors warn that drone technology touches on so much of society that robust research is needed to maximise the service performed by drones towards the public good.
"The benefits of using drones in some circumstances can reap great benefits", emphasises co-author Dr Kristen Thomasen from the law faculty of Windsor University in Canada, "but we need to ensure that we don't overlook potential negative impacts on individuals and communities that would undermine the benefits of the technology."
Report co-author Dr Aimee van Wynsberghe, a robot ethicist at Delft University, stresses that "there may be unintended ethical problems raised by the use of drones in the service of society which challenge the current approach to technological implementation; 'move fast and break things'.
"It is time for global standards and best practices to protect individuals in their public and private lives."
Finally, co-author Denise Soesilo, a development adviser on Emerging Technologies in Geneva, added: "Drones are a rapidly emerging technology that stands to radically alter human society.
"We urgently need societal discussion on how we use the technology and we need to persuade those who control it to ensure that it is used for the common good."
A survey in 2017 on behalf of the Aeronautical Society found that only 46 per cent of British adults think that drones can make an important contribution to UK society and nearly two-thirds are more concerned about UAV use by private owners and operators than commercial ones.
UAVs were first used by emergency agencies during the 2005 Hurricane Katrina event in the US.
The report suggests that they have been shown to be of particular benefit to firefighters in reducing risk to personnel during operations by providing increased observational awareness about the incident location. Large areas can quickly be scanned from the air to locate items such as high temperature zones, unsupported walls, explosive gas tanks and even people in need of rescue.
Sales of drones reached a worldwide peak of nearly £10 billion in 2016.
New UK laws brought in last month impose a ban on flying the devices above 400 feet and within one kilometre of airport boundaries.
In addition, UAVs weighing 250 grams or more will in future have to be registered with the Civil Aviation Authority, and drone pilots will be expected to take an online safety test.