Driver who left officer with fractured skull 'given unduly lenient sentence'
The West Midlands Police Federation has said it intends to appeal against the sentence given to a hit-and-run driver who left a police officer with serious injuries.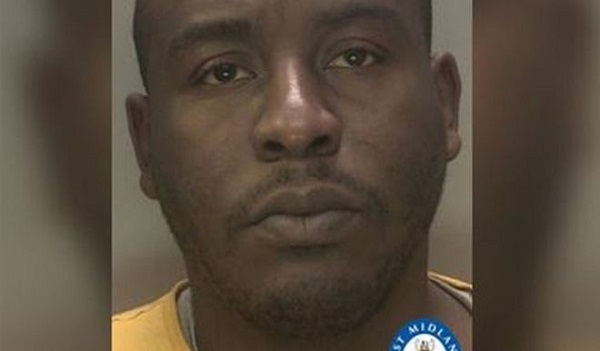 Tekle Lennox was today (March 3) jailed for seven years for driving into Police Constable Chris Burnham. The 48-year-old officer spent a week in an induced coma after suffering a fractured skull in Coventry last September.
Jon Nott, Chair of West Midlands Police Federation, described the sentence as "unduly lenient" and said the Federation would be liaising with the Crown Prosecution Service about lodging an appeal.
PC Burnham had attempted to stop a Mini being driven by Lennox, 37, when the vehicle struck him. A passing motorist's dashcam captured the moment of impact and showed the officer hitting the windscreen of the Mini and being carried on the bonnet before falling to the ground.
Lennox, of no fixed address, was already serving a three-year driving ban at the time of the collision.
Warwick Crown Court heard that Lennox would have had only a third of a second to react after PC Burnham emerged on foot from behind a van – but he then failed to brake and later increased his speed.
Passing sentence Judge Cooke accepted no driver would have had sufficient time to avoid the collision. Lennox admitted causing grievous bodily harm with intent to resist arrest and was jailed for seven years.
Jon Nott said: "Last September PC Christopher Burnham was doing his duty, protecting the public, proactively attempting to arrest a wanted man.
"That man – Tekle Lennox a serial offender – then chose to try to avoid arrest and in doing so hit PC Burnham with his car, carrying him on his bonnet for 42 metres, causing him serious injuries, injuries which could easily have killed him, and which left him in a coma.
"After the attack Lennox waited until yesterday before admitting his guilt prolonging the trauma faced by Chris and his family. Today he was sentenced to seven years in prison. This sentencing is shocking in its leniency, but sadly not surprising.
"Lennox will serve significantly less than the sentence, and then be free to resume his life. But Chris, his wife and their young son – who have suffered months of pain, worry and anguish – will have to deal with the effects of this incident for the rest of their lives.
"Chris is a distinguished, dedicated and well-liked member of West Midlands Police with 25 years' service who may not ever recover fully from the injuries he suffered that day.
"We have supported him, his loved ones, his colleagues and the wider West Midlands Police family since this terrible incident and they will continue to receive our support as his recovery continues. We will now liaise with the Crown Prosecution Service about appealing this unduly lenient sentence."