Driver who knocked down and killed knife attacker will face no police actcion
A driver who was arrested on suspicion of murder after using his car to knock down a man armed with a knife who was stabbing a woman has been told he will face no further action.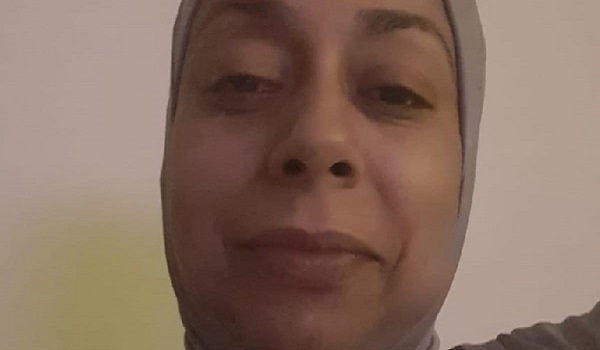 Known only as Abraham, the man drove his car into Leon McCaskre who was stabbing Yasmin Chkaifi to death in the street in Maida Vale on the morning of January 24.
Ms Chkaifi, 43, died after former partner McCaskre attacked her in front of horrified witnesses in Chippenham Road, Maida Hill. McCaskre then died after being struck by Abraham's blue Renault Clio.
The driver was arrested by officers from the Metropolitan Police Service (MPS).
In a statement released on social media through his lawyer, Tasnime Akunjee, the driver said: "I am a person of good character. I have never been arrested before in my life. I was making my way to work and was waiting in traffic on Chippenham Road in West London at approximately 9am.
"I witnessed a man repeatedly stabbing a defenceless woman on the pavement a short distance in front of my car. Members of the public were attempting to intervene. The attacker was wielding a knife and threatening those brave citizens too.
"My instant thought was to protect the woman who had been stabbed and the public who were also being threatened. The vehicles ahead of me moved off which gave me the opportunity to intervene. I drove my vehicle towards the attacker in order to get him away from the woman he was attacking. I did not intend to harm the attacker, I only intended to protect those being attacked.
"My vehicle struck the attacker and he was taken under my car causing it to stall, I could not reverse my car to free him.
"I and other passers-by attempted to lift the car away from her attacker so we could provide the man with first aid."
The statement said he was "deeply sorry" and it was not his intention to harm the attacker, but to stop him from harming others. "I understand that the police are doing their job and that my being arrested is not unusual," it added.
"However, I do not see why I as the person who tried to assist in the defence of other human beings remain arrested and on bail under suspicion of murder.
"I have asked my solicitor to contact the Metropolitan Police to request that they consider de-arresting me and begin treating me as a witness to a tragic event rather than as a criminal as they currently are."
Since his arrest, more than 75,000 people signed a petition calling for the driver not to face criminal charges. Members of Ms Chkaifi's family have also reportedly praised him for driving his car at McCaskre in an attempt to save her.
Detective Chief Inspector Neil Rawlinson from the MPS's Specialist Crime Command leads the investigation and said: "Having reviewed the CCTV evidence and taken statements of numerous members of the public and attending officers, as well as reviewing the legal position regarding self-defence and defence of another, a decision has been taken that the driver of the car, a 26-year-old man will face no further police action.
"He is considered a vital witness to our investigation and will be offered support from professionals to help him come to terms with the terrifying situation he was confronted with.
"It is vitally important that when a person dies there is a thorough investigation into all of the circumstances and this has taken place. Such decisions must be thoroughly examined and while this process takes time this has been a priority for my team. The man's legal advisors have been informed of this decision.
"Inquests have opened in relation to both deaths and my team will continue to work to provide evidence for the Coroner. We continue to appeal for witnesses to this incident who have yet to speak to police to come forward and do so."