Driver six times over alcohol limit had no tyres
A man arrested for being six times over the drink-drive limit was seen driving on a motorway with no front tyres.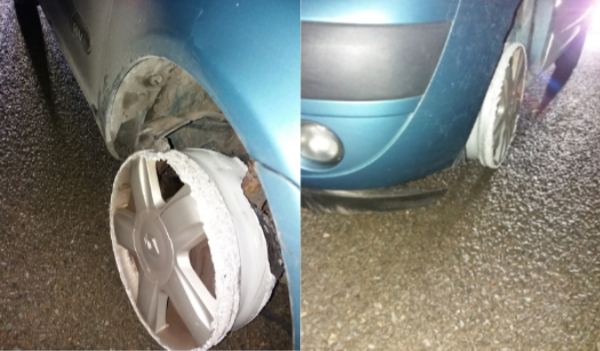 Officers from the North West Motorway Police Unit detained a man in the early hours of New Year's Day after he was seen driving along the M66 north of Manchester.
Pictures posted on Twitter show the front wheels on his car had no tyres fitted.
In the tweet at 2.23am on January 1, officers said: "As you can see from the photos you can see why it came to our notice."
When breathalysed, he recorded 196 micrograms of alcohol per 100 millilitres of breath – almost six times the legal drink-drive limit.