Driver detained after vehicle collides with police station
A man has been detained by officers from the Metropolitan Police Service (MPS) after a crashing his vehicle into Edmonton police station and setting fire to the road outside.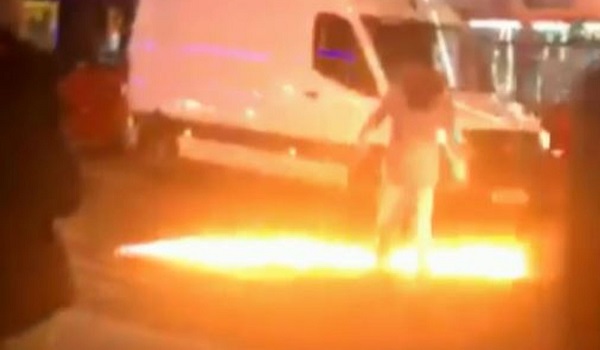 The incident occurred at just before 7pm on Wednesday evening (November 11). Footage shared on social media channels in the immediate aftermath of the crash show the man walking out into the of the road, pouring liquid on the ground and then setting it alight.
Moments later, several officers appear and bundle the man to the ground. One officer uses a fire extinguisher to put out the flames.
A statement issued by the MPS said that the vehicle remained at the scene and that specialist officers were in attendance while it was being examined.
No injures were reported. The station was initially evacuated but officers have since been able to return to the building and nearby residents, who were evacuated as a precaution, have been allowed home.
Commander Ade Adelekan said: This appears to have been an isolated incident and does not seem to be terror-related. I am satisfied that there is no wider risk to the community."
"Local officers will continue to carry out enquiries, but at this stage we are not looking for anybody else. I also acknowledge the brave actions of local officers who confronted and arrested the suspect in a dangerous and challenging situation".