Dramatic footage shows moment traffic PC is knocked down by hijacked police car
Film footage showing the moment a West Midlands Police officer was knocked down by a car thief driving a hijacked police vehicle has been released after the man responsible was jailed for 12 years.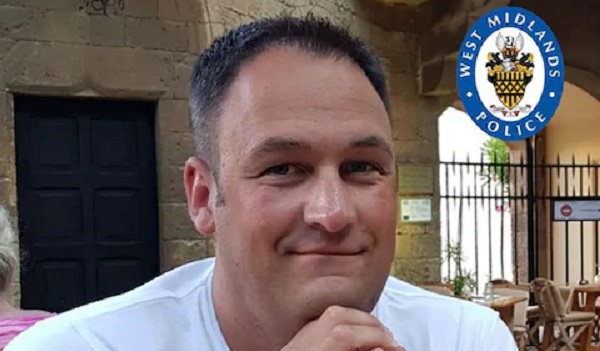 Mubashar Hussain drove at Police Constable Gaz Phillips in an unmarked police BMW in Birmingham on August 10, 2018, leaving him with multiple pelvic fractures and serious internal injuries.
PC Phillips, who has been an officer with West Midlands Police for almost 20 years, underwent three rounds of emergency surgery – the first operation described as "life-saving" – and spent four weeks in hospital.
PC Phillips had been responding to reports of the theft of a Range Rover Sport from a car park in Warwick Road, Tyseley. The vehicle was tracked to Moorcroft Road, Moseley, where Hussain was found behind the wheel, parked alongside another Range Rover stolen the previous day. A passenger in the car, Ahsan Ghafoor, was quickly arrested but Hussain – who had been banned from driving for four years the previous May – struggled with officers and despite being Tasered managed to force his way into a police vehicle.
PC Phillips held onto the driver's door but was flung to the ground when Hussain put the car into reverse before driving over the officer with both sets of wheels as he accelerated away.
Twenty-nine-year-old Hussain then drove around the Moseley area at speeds of up to 97mph before abandoning the vehicle ten minutes later in Ladypool Road, Balsall Heath, where he was confronted by armed officers and detained.
Interviewed in custody, Hussain, who had four previous convictions for dangerous driving and had also been jailed for car theft and conspiring to steal motor vehicles, apologised and claimed he "felt bad" for what he had done, suggesting it was "madness" and that he had "panicked" having been confronted by officers.
Hussain was initially charged with attempted murder but later admitted wounding with intent to resist arrest. He was also charged with dangerous driving, assaults against three other officers, driving while disqualified and two car thefts.
At Birmingham Crown Court, a victim impact statement on behalf of PC Phillips told how he blacked out at the time but came round in the road to "pain I can't describe… but pain I had never felt before".
It added: "I spent two weeks in intensive care and I'm told the first operation was 'life-saving'. It's too early to say what my long-term prognosis will be and I'm certainly facing more surgery in the weeks and months to come.
"It is unclear if I will ever be able to return to work – but being a police officer is a job that I love. It is something I have done for almost two decades and I will do everything I can to get back into policing."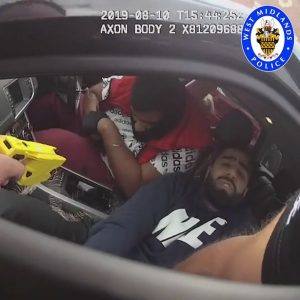 West Midlands Police head of Traffic, Superintendent Dave Twyford, praised the bravery of PC Phillips and his colleagues.
He said: "What Gaz did that day was no different to any other in his 14 years as a traffic cop: he was on the hunt for car thieves and trying to protect the public. It's a job he's brilliant at – there are countless criminals who can testify to that – and I've heard people say many times how he lives for the job and is a copper through and through.
"What happened on the afternoon of August 10 was nothing short of horrific. Gaz suffered awful injuries. He could have died.
"However, the doctors and staff at Queen Elizabeth Hospital did a fantastic job, he's come through several surgeries and thankfully responded well to treatment. In fact, he's defied medical predictions with his recovery to date. But it will be long road to recovery, there is no doubt about that, and everyone in West Midlands Police wishes him well in that recovery.
"The incident itself has had a huge emotional impact on all the staff in the department, especially those directly involved. In the hours and days that followed there was a feeling of shellshock; several very experienced officers were in tears having seen their friend and colleague suffering what they feared could be life-threatening injuries. Without exception, none of them had ever witnessed such a violent attack on a colleague."
Supt Twyford said support had been put in place to help staff who were struggling psychologically with the trauma, adding: "I'd say that in all my years of policing I've never known an incident have such a dramatic impact on staff, including myself."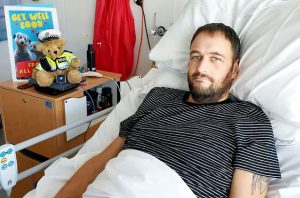 Hussain was sentenced at Birmingham Crown Court and will serve at least two thirds of the 12-year term in prison. After 12 years, he will spend a further five years on licence and will be subject to recall to prison if he breaks the terms of his release.
West Midlands Police Chief Constable Dave Thompson said it was never acceptable for people to consider attacks on officers as simply "part of the job".
He added: "The nature of policing requires officers to handle difficult, sometimes hostile situations… but assaults upon them are serious and unacceptable.  On average in the West Midlands there are around 25 assaults on police officers every week. And it's important not to forget that police officers and staff are people. They are fathers, mothers, sons and daughters.
"When they are attacked they are victims like any other… but they are victims who've been attacked while trying to protect others from being victimised."