Draft Bill to tackle domestic abuse receives warm welcome
The Government has unveiled a comprehensive package of measures in a bid to tackle the growing problem of domestic abuse, violence and coercive control.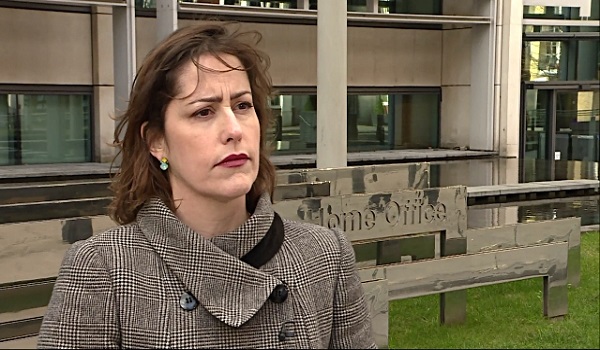 The landmark Domestic Abuse Bill introduces the first ever statutory government definition of domestic abuse to include economic abuse and controlling and manipulative abuse that is not physical. It is hoped that this change will enable more people to understand what constitutes abuse and therefore encourage more victims to come forward.  
In addition, the new legislation will prevent the cross-examination of victims by their abusers in the family courts. The Bill also establishes a new role of Domestic Abuse Commissioner and will create Domestic Abuse Protection Notices and Domestic Abuse Protection Orders to place greater restrictions on the activities of offenders.  
To coincide with the unveiling of the Bill, the Home Office has published a report into the economic and social cost of domestic abuse, which reveals the crime cost England and Wales £66 billion in 2016 to 2017. 
According to the research, most of this cost (£47 billion) was a result of the physical and emotional harm of domestic abuse, however, it also includes other factors such as cost to health services (£2.3 billion), police (£1.3 billion) and victim services (£724 million). 
Minister for Crime, Safeguarding and Vulnerability Victoria Atkins said: "I have heard absolutely heartbreaking accounts of victims whose lives have been ripped apart because of physical, emotional or economic abuse they have suffered by someone close to them. 
"The draft Domestic Abuse Bill recognises the complex nature of these horrific crimes and puts the needs of victims and their families at the forefront. This government is absolutely committed to shining a light on domestic abuse to ensure this hidden crime does not remain in the shadows." 
The National Police Chiefs' Council (NPCC) welcomed the Bill. NPCC lead for domestic abuse, Deputy Chief Constable Louisa Rolfe, said: "Policing alone cannot solve domestic abuse. The latest Office for National Statistics data shows forces across England and Wales responded to over one million incidents of domestic abuse in the year ending March 2018 and investigated nearly 600 thousand offences, yet we know many victims never come forward.  
"We have improved our response despite resource pressures across policing and much greater demand.  Our job is to protect victims and bring offenders to justice, but prosecution is only a part of the solution. Effective support for victims and their families and intervention for perpetrators is key. 
"I am all too aware that too many victims have a poor experience when they report abuse and, with the Crown Prosecution Service, I am determined to improve their experience of the criminal justice system.  However, we must work with others in education, probation, health, social care and housing to ensure support is joined-up and intervention is effective. The Bill provides an opportunity to achieve this." 
The reforms were also welcomed by the Association of Police and Crime Commissioners (APCC), particularly the provisions to ban alleged perpetrators from personally cross-examining their partner in family courts.   
APCC victims lead, Dame Vera Baird QC, said: "When that happens the court is allowing the perpetrator to use its processes as a tool to tighten control over the victim, showing her that even the court thinks how he behaves to her is acceptable and she will not win her freedom. Remember, family cases are held in private, often in small rooms, where the perpetrator can hurl questions at her at barely arm's length. Stopping that is long overdue." 
APCC deputy victims lead Marc Jones added: "It is great to have commitment from the Government to bring forward this very important legislation to protect vulnerable people of all genders who suffer the abhorrent yet all too common crime of domestic abuse. 
"We have seen a raft of initiatives and legislative changes to protect victims, survivors and the vulnerable and I am very pleased to welcome this the latest hugely positive step forward to protecting our communities." 
Justice Secretary David Gauke said domestic abuse "destroys lives and warrants some of the strongest measures at our disposal to deter offenders and protect victims". 
"That is why we are barring abusers from cross-examining their victims in the family courts – a practice which can cause immense distress and amount to a continuation of abuse – and giving courts greater powers, including new protection orders, to tackle this hideous crime," he added. 
"By pursuing every option available, to better support victims and bring more offenders to justice, we are driving the change necessary to ensure families never have to endure the pain of domestic abuse in silence." 
Between the draft Bill and its consultation response, the Government is making 120 commitments to tackle domestic abuse. Among these are a series of non-legislative measures, which include £8 million of Home Office funding to support children affected by domestic abuse, a new crisis support system for those with no recourse to public funds and additional funding and capacity building for services for disabled, elderly, male and lesbian, gay, bisexual and transgender victims. 
There will also be new and additional training for police officers, job centre work coaches, social workers and probation staff to help them recognise and effectively tackle abuse.  
Sandra Horley CBE, chief executive of Refuge, said: "Refuge welcomes the draft Bill announced by the Government today. Refuge staff deal with the human misery of domestic violence every day. The cost to women and children's lives is devastating. But now the immense cost to the taxpayer has been laid bare, too. Domestic violence is truly everybody's business. 
"This Bill represents a once in a generation opportunity to address domestic violence; but in order to do so, we must ensure its aspirations are matched by adequate resource. We will continue to work closely with the Government to ensure the final Bill meets the needs of the women and children we support." 
The changes taking place nationally are expected to help to reinforce work taking place regionally, such as the Drive Programme in West Mercia, which aims to reduce the number of child and adult victims of domestic abuse by challenging perpetrator behaviour, as well as other diversionary projects. 
West Mercia police and crime commissioner John Campion said: "My commitment is to always put victims first and I'm pleased to see the holistic approach to tackling this complex and important issue, at a local and national level. It's vital that victims and survivors have specialist support to cope and recover." 
Domestic violence charity Women's Aid also welcomed the legislation, but said it failed to deliver enough money to address the cuts that have seen services decimated in recent years. 
It also criticised the Government for only introducing so-called special measures to protect domestic violence victims in criminal courts but failing to do the same in family courts. These measures include separate waiting rooms, different entry and exit times, screens to divide the courtroom, and facilities to give evidence via video. 
A recent report by the charity and Queen Mary University of London into domestic abuse, human rights and child contact cases in the family courts from last year found three in five survivors reported there were no special measures in place despite allegations of domestic abuse in their case.