DPP says police can't deal with technological demands of crime now
The outgoing Director of Public Prosecutions (DPP) says the criminal justice system is "creaking" under the huge technological burden on the police service.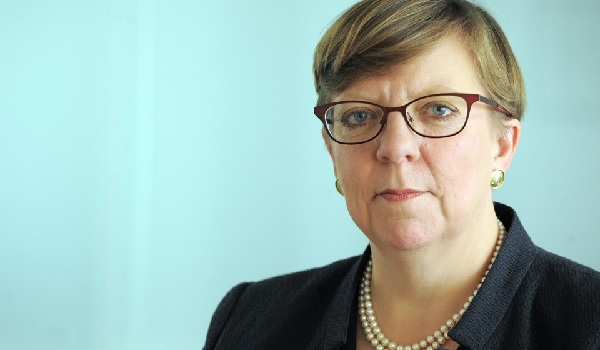 Alison Saunders said the mountain of data investigation now required by the police to build evidence towards successful prosecutions was "a huge challenge". 
"Take one recent rape case where they met on Tinder – it took 600 police hours to go through the digital material," she said. 
Ms Saunders also said that the increase in fraud offences was being dealt with "far from effectively" as it was a time-consuming crime to investigate and there were not enough skilled investigators. 
Speaking to the Observer newspaper in her final interview before leaving her post on Wednesday (October 31), she said: "You can have a judge say, 'I want a download of that iPad', and it will take 15 officers working all weekend to get it.  
"When we first got the legislation for disclosure in 1996, only 16 per cent of houses had a mobile telephone.  
"[Now] it is a huge challenge for the police and the whole system going forward. It needs an investment of resources nationally, in capacity of forces and in future-proofing it. Who is making the plans for what's going to happen in five years?" 
Ms Saunders said the immense amount of knowledge and officer and staff hours it takes to locate and analyse enormous volumes of technological evidence, means investigating downloads is "taking six to eight months." 
The chief executive officer of Chorus Intelligence, Boyd Mulvey, said while it was "alarming, but not surprising" to hear Ms Saunders say the police and Crown Prosecution Service (CPS) was struggling to cope with the huge amounts of data being generated by modern technology, "at last we have seen recognition that change must happen". 
"Modern technology and the data produced is often a great gift for investigators, but let's be clear – the gift of data is only valuable when it is easy to view, manipulate and bring together into evidential reports," he added.  
Mr Mulvey said that good data cleansing tools are "game-changing" for police forces, enabling officers to undertake a level of investigation not possible before because of time constraints and a deficit of analysts.  
Ms Saunders has had a turbulent five years as DPP, having succeeded Sir Keir Starmer in 2013. She was even dubbed "the worst DPP in living memory" by Daniel Janner QC following the collapse of Operation Elveden at a cost of around £30 million after 34 journalists were arrested for "inappropriate" payments to police officers but none of the convictions were upheld. 
More recently, there has been criticism of a lack of disclosure in rape trials by the CPS and defence teams, which has led to hundreds of cases being dropped. 
Some have accused Ms Saunders of creating "conviction targets", making it much more difficult for the police to get the green light on prosecutions if the possibility of acquittal is a real one, which she strongly denies. 
Ms Saunders said: "It would be quite wrong to do that. An acquittal, for example, is not a disaster – it's the system working because we are not judge and jury and nor should we ever be.  
"What we do is apply a test – is there a reasonable prospect of conviction?" 
She added that the main function of the CPS was to "make sure we prosecute the right person for the right charges and decide whether we think a case should go to court. It's not our function to decide if someone is guilty". 
Max Hill QC takes over as DPP on November 1 on a renewable five-year tenure.