Dozens of County Lines arrests following spike in drug-related deaths
Ten people have been charged following a crackdown on County Lines drug supply chains in Cumbria.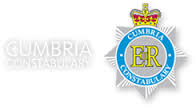 Operation Horizon was launched ten months ago after 14 drug-related deaths in Barrow-in-Furness since December 2017, leaving the town's drug death rate disproportionately high. 
The operation involved conducting warrants in Barrow, Coventry and London which led to 22 arrests and ten charges.  
Cumbria Police thanked the North West Regional Organised Crime Unit, the Metropolitan Police Service and West Midlands Police for their support, which made undertaking a high volume of warrants simultaneously possible. 
Temporary Chief Superintendent, Rob O'Connor said: "I make no apologies for the fact that my officers over the last two days have forced entry to the homes of suspects and given them a rude awakening by dragging them out of their beds at six in the morning. People who deal drugs bring misery to others' lives, and sadly we have seen too many people in South Cumbria die due to drug misuse. 
"Over the years we have seen significant custodial sentences handed down by the Courts to people involved in drug supply, and once again our actions on Operation Horizon show that drug dealing will not be tolerated in South Cumbria. This week's operation underlines that we will travel far and wide to bring people to justice. 
"Thousands of hours of operational officer input has been undertaken to-date on Operation Horizon and they are hours the public do not see due to the sensitive nature of covert police investigations like this." 
Police and crime commissioner Peter McCall said: "This has been a superb operation by Cumbria Police working with other forces. The operation highlights the significant unseen police work which is happening on a daily basis right across the county.  I know that controlling illegal drug use and supply is a significant concern for the public and this operation is but one example of the work the police are doing to deal robustly with those who try to deal drugs into Cumbria, the message to drug dealers is that Cumbria is not an easy option and the police will pursue anyone who deals in this destructive trade in our county.
"Some of the additional money that we're asking for from the community in the council tax precept this year will allow us to build on the investment we have already made in our policing service. It will also go into increasing resources and capability in the areas which involve more 'behind the scenes' type of work, for instance carrying out criminal investigations and managing complex case work involving County Line gangs and organised crime networks, such as today's Operation Horizon".