Dozens of convictions quashed following errors at Randox laboratory
Forty-one criminal convictions for drug-driving have been quashed after evidence was re-examined in an investigation into alleged data tampering at a forensics laboratory, the National Police Chiefs' Council has said.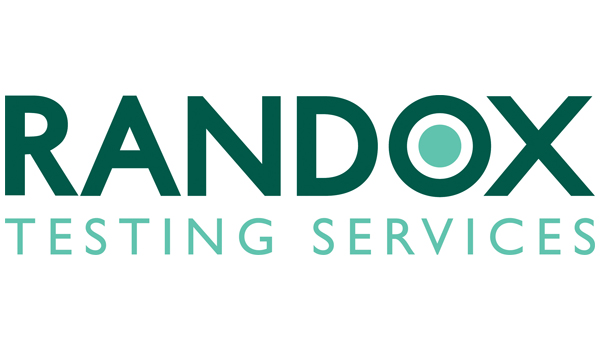 A further 41 drug-driving cases which had already resulted in convictions or guilty pleas have since been reopened and overturned.
The NPCC's forensics lead, Dorset Police Chief Constable James Vaughan, said on Thursday (December 6) that following the allegations that scientists at Randox Testing Services (RTS) in Manchester had manipulated forensics data, more than 10,500 cases across 42 force areas had been identified as potentially being affected as a result.
The vast majority of the cases – around 7,700 – relate to road traffic offences but the total also includes 1,000 rapes, 370 homicides and 170 road deaths. Nearly 4,000 of the cases have been retested or submitted for retesting and 2,300 of the total number of cases have been struck from the retesting process as they have been deemed unlikely to result in a change to the criminal justice outcome.
Much of the retesting effort has been directed towards the highest priority cases which number around 900. These include those live cases that are near or in trial including those in custody; those cases where individuals had been convicted but not sentenced; those cases where people had been bailed in advance of trial or sentence; and those cases in which the person was currently in prison.
Of these high-priority cases, around 800 samples have been re-tested, with the remainder expected to be completed by April 2019. Of all the cases that have been fully revisited, the outcomes have found to be incorrect in around 90, all of which are road traffic offences.
Mr Vaughan said: "Managing the process for retesting over 10,500 potentially affected cases has been a major national police operation. We will continue this process until we can assure the public that we have retested samples in every case where it is necessary and possible."
He revealed that the strain of conducting such a large number of retests has pushed the system to the edge of breaking point and that police forces and coroners have been asked to ensure they only request toxicology tests when absolutely necessary.
"Unfortunately, the retesting process has been slower than we had either hoped or anticipated, as a result of the limited specialist and independent capacity within the forensic marketplace.
"We have requested that local forces and coroners review the relevancy of toxicology to each affected case, so we can concentrate our efforts where they are most needed," said Mr Vaughan.
Alongside the Association of Police and Crime Commissioners and the Home Office, the NPCC is leading the work to bring other independent forensic testing suppliers into the supply chain to speed up the process, he added.
"This has succeeded in reducing the number of high priority cases. I expect this re-evaluation process to reduce the timescales for completing the retesting programme, but our conservative estimates are that all relevant road traffic cases will be complete by mid-2019, and all other cases where toxicology was pivotal will be done by December 2019."
The alleged manipulation first came to light in January 2017 when RTS, during an internal investigation, uncovered irregularities and reported the details to Greater Manchester Police and the appropriate regulatory authorities. A criminal investigation was subsequently launched and as a result two men – a 47-year-old and a 31-year-old – were arrested on suspicion of perverting the course of justice. They have been re-bailed until January 10, 2019.
Six more people, two women and four men, were also interviewed under caution, although all but one of those have since been eliminated from enquiries.