Domestic violence: PSNI to take up Clare's Law equivalent in Northern Ireland
A new initiative that allows people to find out if their partner has a history of violence has gone live in Northern Ireland – bringing the province in line with the rest of the UK.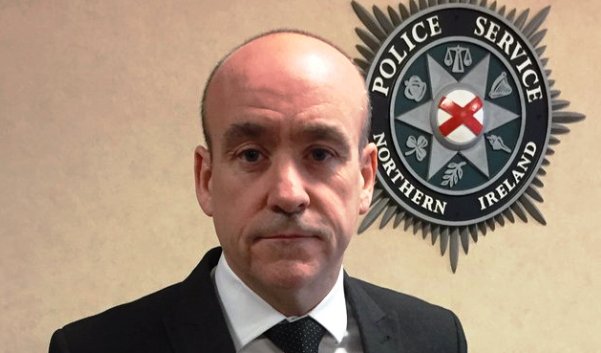 The Domestic Violence and Abuse Disclosure Scheme is aimed at "helping to protect people from becoming a victim of domestic violence or abuse".
Modelled on 'Clare's Law' – which was introduced in England and Wales in 2014 and Scotland in 2016 – the Department of Justice programme encourages those afraid that their partner has a record of domestic violence or abuse to get answers from police.
It is hoped this will allow them to make an informed decision about their relationship.
Applications for information can also be made by a third party who knows the people "and has concerns".
At present, the Police Service of Northern Ireland (PSNI) responds to an incident of domestic abuse every 18 minutes, with many more unreported.
Reports of domestic abuse have been rising steadily since 2004/05. Last year nearly 30,000 domestic abuse incidents were reported, with nearly half recorded as crimes.
The PSNI's Public Protection Branch will administer the scheme in partnership with other bodies.
PSNI Detective Superintendent Ryan Henderson said: "Previously, it would have been difficult for someone entering a new relationship to find out or be aware if their new partner had any prior convictions for violence or domestic abuse.
"We know that domestic abuse is a frightening crime which can affect anyone often leaving them feeling isolated and alone.
"However, we know that many incidents of domestic abuse still go unreported."
Department of Justice Permanent Secretary Nick Perry said the move would offer the same protection as is available in the rest of the UK.
"Violence or abuse in the home, in whatever form it takes, is wrong. It should never be tolerated; it should never be ignored; and it should never, ever be something a person should have to deal with alone," he said.
"The Domestic Violence and Abuse Disclosure Scheme is aimed at helping to keep people safe. It will empower men and women to take informed decisions about an existing relationship.
"It will help prevent abuse and violence in the home by providing a safe and confidential channel offering support and guidance. Ultimately, this scheme will help to create a safe community where we respect the law and each other.
"I would encourage anyone to look for the signs of domestic violence and abuse, and to apply to the scheme if they are worried about the abusive history of their partner, or someone else's."
In addition to a 'right to ask', officers will have a 'power to tell' where they can act on information that comes their way by other means. Both processes are to be safeguarded by decision-making processes and are expected to take between 42 and 45 days.
Officers will disclose the information with potential victims or those best placed to protect them or take direct action if the risk is immediate.
The information presented will typically be general, indicating risk to a person, rather than specifying the detail of any previous offence.
Clare's Law was named after 36-year-old Clare Wood who was strangled and set on fire by her ex-boyfriend George Appleton in 2009 in Salford.
Her father campaigned for the law, saying his daughter would still be alive if she had known about Appleton's violent record.