Domestic abusers sentenced to 215 years in jail after task force investigations
More than 30 domestic abusers are serving a combined 215 years behind bars after being convicted following investigations by a police task force.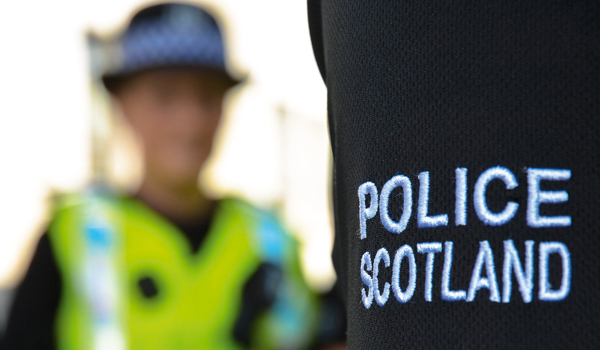 Since April 1 this year, the work of Police Scotland's domestic abuse task force has resulted in 32 offenders being jailed, with individual sentences ranging from 18 months to 15 years, the force said.
Police said they are called to a domestic abuse incident every nine minutes on average, with nearly 65,000 such incidents reported to the force in 2021/22.
Sentences handed down since April have included the imposition of two orders of lifelong restriction (OLR), six lifelong non-harassment orders (NHO), and further NHOs totalling around 250 years.
Detective Chief Superintendent Sam Faulds, head of Police Scotland's public protection unit, said: "Our domestic abuse task force takes on the most complex cases, often involving long-term offending against multiple victims.
"Behind the numbers are victims who have lived in fear and with the trauma of domestic abuse, sometimes for many years, before reporting either directly to the police or to one of our partner agencies.
"What the figures don't show is the number of children who witness domestic abuse and carry that with them for the rest of their lives."
Those sentenced in recent months include Alexander Thomson, 42, who was found guilty of abusing four former partners following a trial at the High Court in Glasgow in February.
He was given an order for lifelong restriction with a minimum punishment period of four years behind bars when he was sentenced in August and was also given a lifetime non-harassment order.
Police Scotland urged anyone who is a victim of domestic abuse, or is concerned that someone they know is a victim, to contact them.
Detective Chief Superintendent Faulds said: "Domestic abuse is a blight on all of our communities. Officers across Scotland in every policing division are dealing with domestic incidents on a daily basis.
"Every one of those reports is investigated and around 40 per cent will result in a crime being recorded.
"However, we are well aware that domestic abuse, as with other forms of gender-based violence including sexual crime, is vastly under-reported."
According to the latest recorded crime statistics for 2021/22 in Scotland, 81 per cent of domestic crime involved a female victim and a male perpetrator, 15 per cent involved a male victim and female perpetrator and four per cent of incidents involved people of the same gender.
Police Scotland launched its latest domestic abuse prevention campaign last week.