Dog handlers cleared of GBH by using 'gratuitous violence' on criminals
Two Greater Manchester Police (GMP) constables have been found not guilty of wounding with intent when detaining suspects and misconduct in public office offences.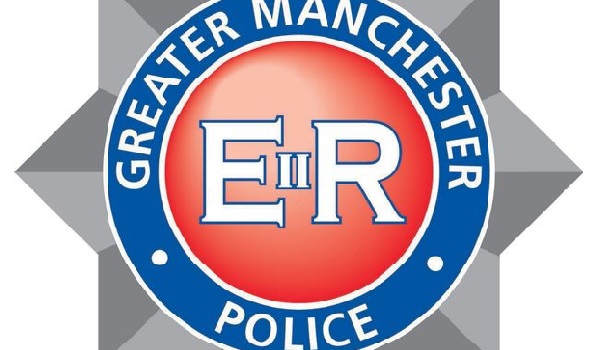 PC Paul Jackson was alleged to have used his police dog to inflict serious injuries and using excessive force during separate incidents from August 2015 to September 2016.
One of those arrested was a convicted murderer on whom PC Jackson was alleged to have "used his dog as a weapon".
Prosecutor Jonathan Sandiford told Preston Crown Court that the officer used gratuitous violence on criminals "to teach them a lesson".
Some of those arrested required hospital treatment for serious injuries.
However, Greater Manchester Police Federation (GMP Federation) said the prosecution has led to dog handlers being too scared to do their job and has risked leaving the canine unit as "nothing more than a dog walking service".
The investigation and prosecution has been "a farce" and unnecessary waste of public money, it said, after PC Jackson was cleared of all five counts of Section 18 wounding (causing grievous bodily harm with intent).
PC Paul Lockett was also cleared of misconduct in public office and one count of aiding and abetting one of the Section 18 wounding.
The Independent Office for Police Conduct (IOPC) submitted a file to the Crown Prosecution Service (CPS) in July 2017 and the officers were charged in April last year.
However, the jury found both officers not guilty of all counts on Friday (June 14).
IOPC Regional Director Amanda Rowe defended the inquiry and prosecution.
She said: "These were serious allegations against the officers which clearly required criminal investigation. We respect the jury's decision; the evidence has been heard in full and has been properly scrutinised via the judicial process."
"The next steps are to complete the conduct matters for these officers. Greater Manchester Police (GMP) agreed with our findings, and we await their response with regard to any further proceedings."
A GMP spokesperson said the force, alongside the IOPC, will now consider the judgment.
Stu Berry, Chairman of GMP Federation, said: "This whole case has been a farce from start to finish and an unnecessary waste of the public money in times of extreme austerity."
He accused the investigation of being "nothing short of a witch hunt" as the IOPC "built a flimsy case around evidence provided by convicted burglars and worse, a convicted murderer".
He said questions must now be asked about the standard of the investigation.
"How are these people accountable for their actions?" Mr Berry said.
He called for a full and independent review of the case by the Policing Minister and Home Secretary.
"The IOPC investigators thought nothing of visiting Her Majesty's prisons to gather some of this so-called evidence against our colleagues and thought this pack of lies was enough to take two of our members to court, risking their livelihoods and their liberty.
"We now face a situation where dog handlers are reluctant to do their job. Instead of focusing on catching the bad guys, their first thoughts are; "we don't want to be the next Paul Jackson".
"If we are not careful and without the appropriate protections from these so-called investigations, we risk our dog section becoming nothing more than a dog-walking service."